Don't forget that tomorrow, December 9th, Gunter ISD will release early so our teachers, students, and community members can travel to the football playoff game in Abilene. Drive safe! -GES dismisses at 12:05 PM/GMS & GHS dismiss at 12:30 PM. Carline will follow afterward.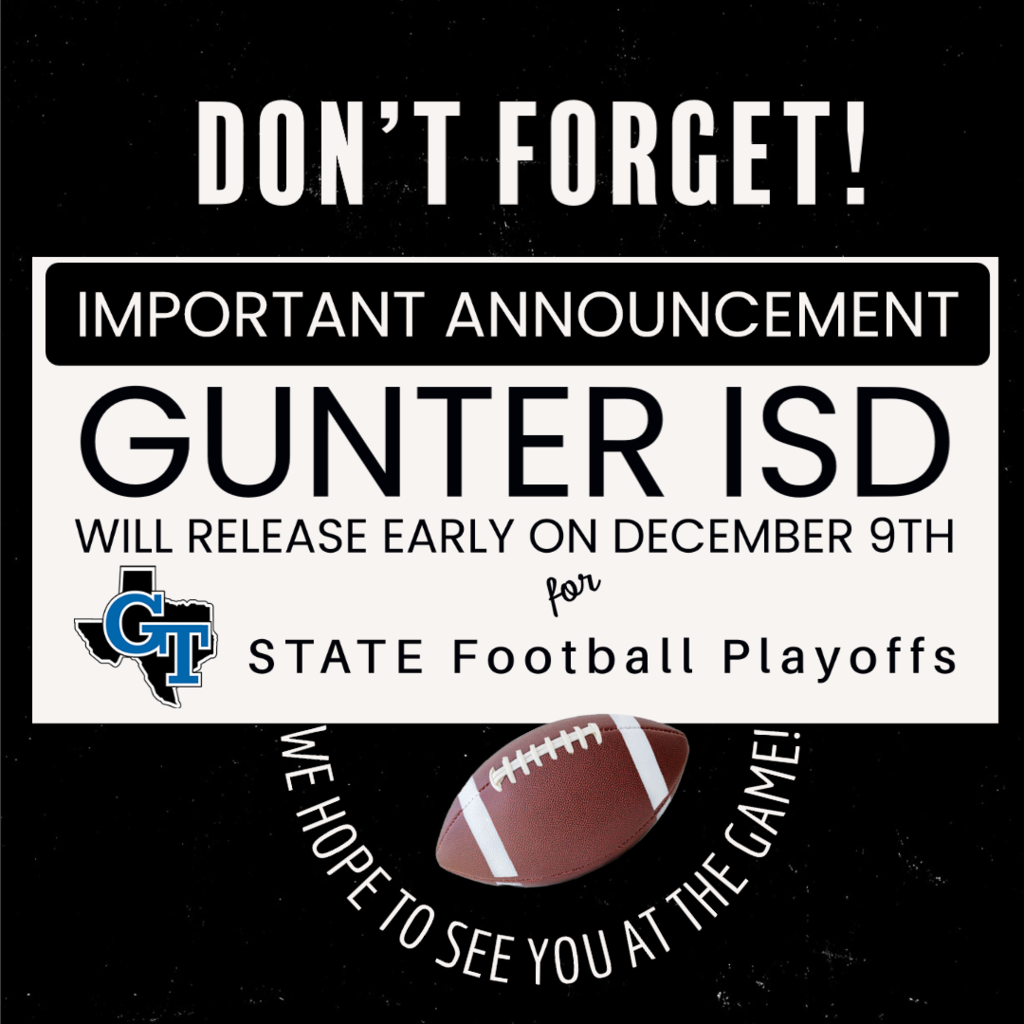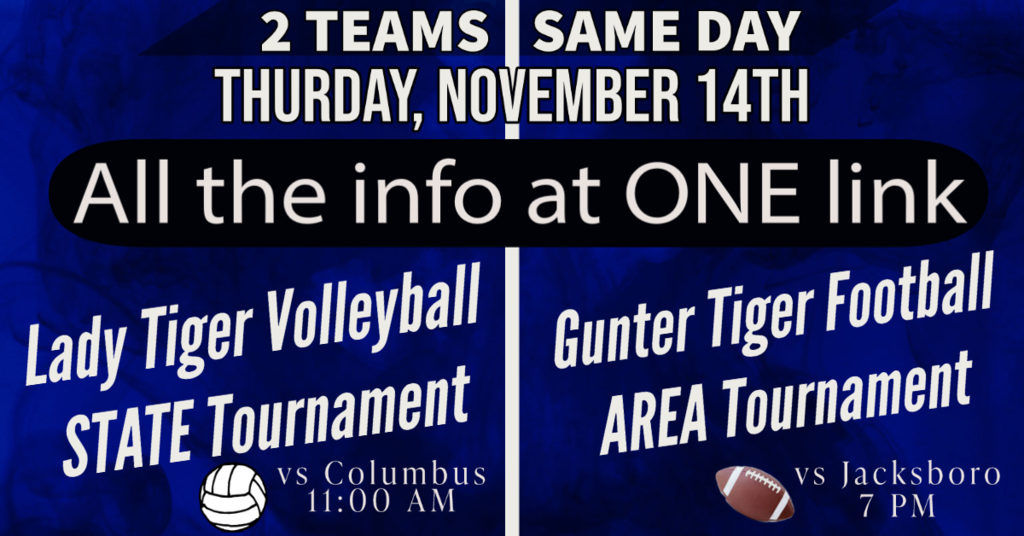 The Lady Tiger Volleyball team will depart from the band parking lot at 8:30 AM on Thursday, November 17th. Get up early, grab your sign and bring your cheering voice to send them off in Gunter Tiger fashion!

Don't forget Daylight Savings Time Ends on Sunday, November 6th. Turn your clocks back an hour and enjoy an extra hour in your weekend!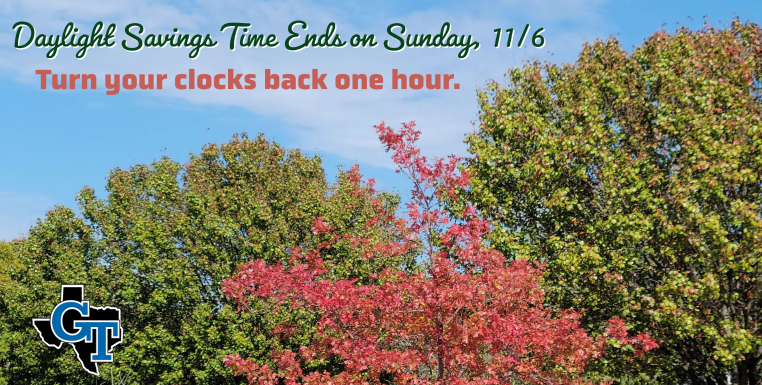 Gunter ISD administrators are keeping a close eye on the weather. If the weather is not safe to send the students and buses out at dismissal time, we will hold the students and the buses until it is safe. If we decide to hold the students and buses at dismissal time, we will send an email via the district communication system as well as post to the website and social media platforms. Safety is our number one concern; given the decision to wait out the storm or send our students and faculty into a dangerous situation, we will always choose the safer alternative.

Don't forget about the football game shift. All junior high, JVB and JVW will play tonight. Those heading to Bishop Lynch: Get tickets here:
www.blfriars.org/tickets
. Have the QR code receipt ready to scan at the gate. No CASH/credit cards only for concessions.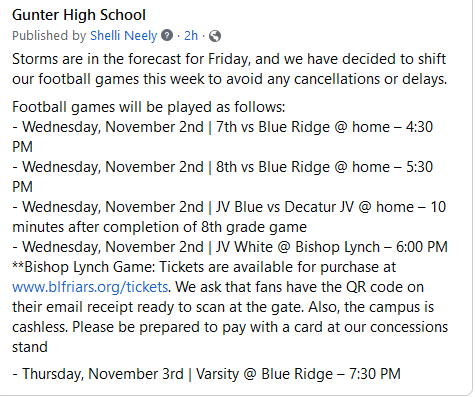 Don't miss the Blackout Pep Rally coming up this Friday at 9:30 AM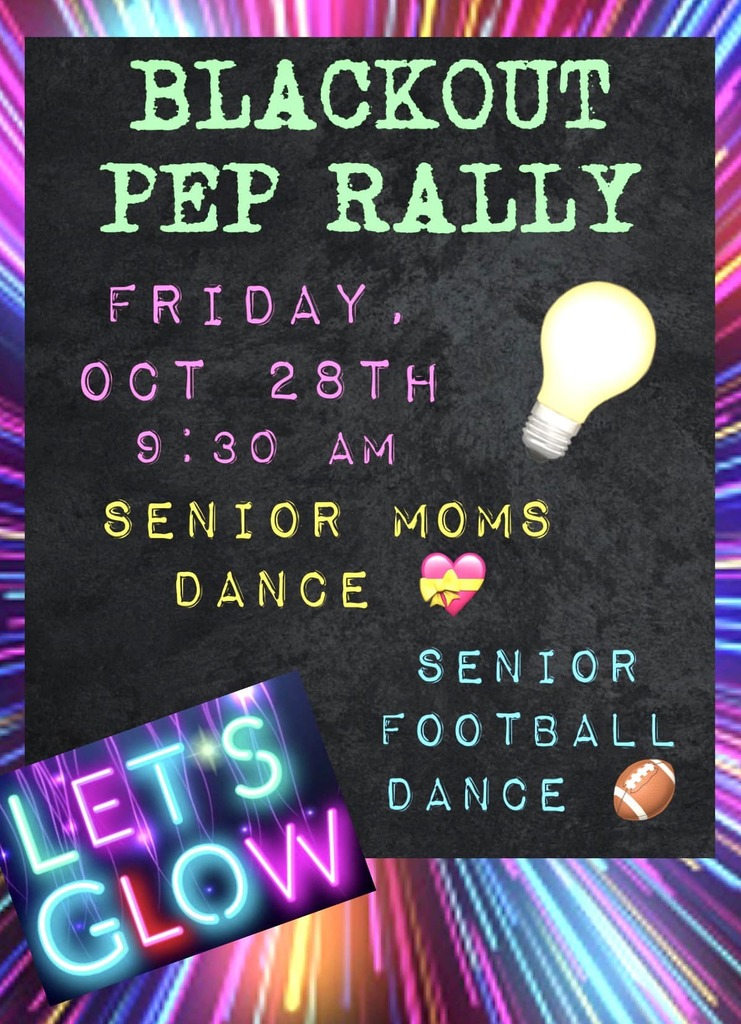 Don't forget to celebrate Red Ribbon Week by joining in on the dress up days! Tuesday - Wear Red Wednesday - Dress for Success Thursday - PJ's (Dream Big!) Friday - NEON (Too bright for Drugs) *Please keep all attire in GISD Dress Code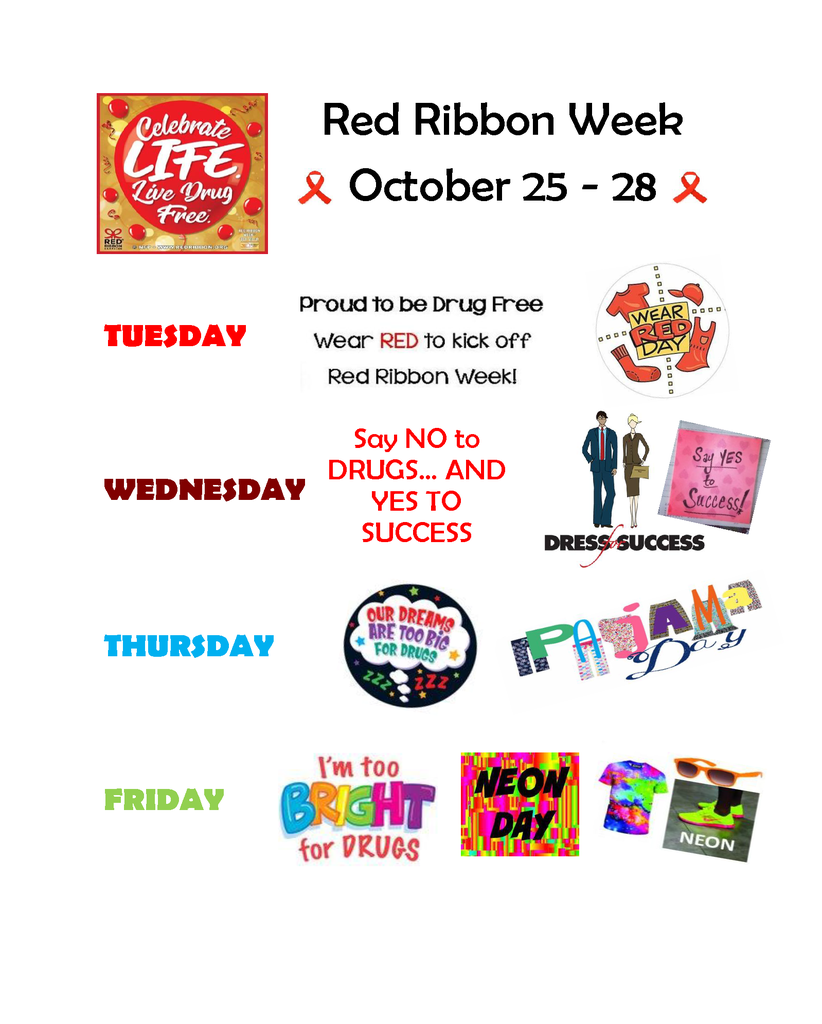 Congratulations to the GHS Volleyball 🏐 team 💙 for clinching the District Championship tonight! 📸 OurGunter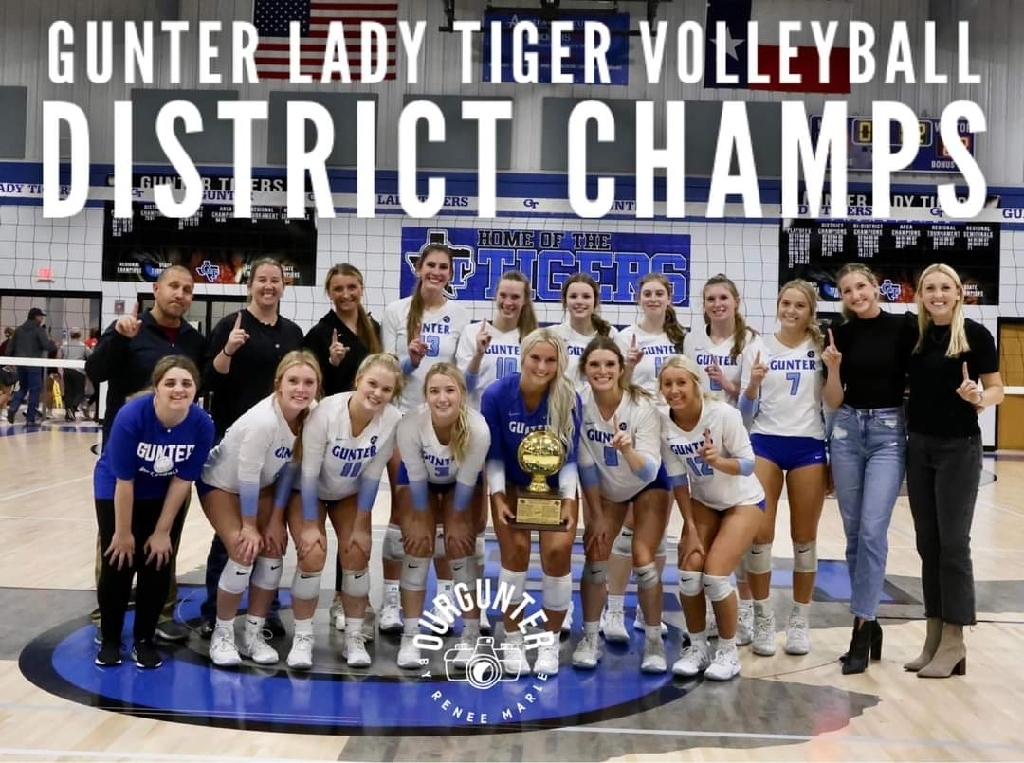 Don't forget that Monday, October 24th is a scheduled Professional Development Day for GISD. Students will not be in school on that day.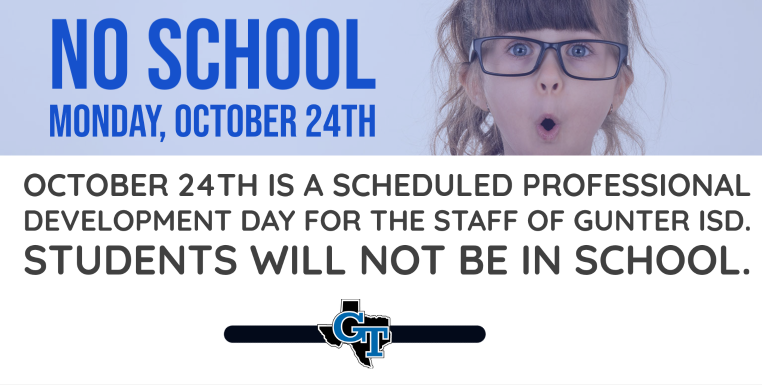 RED RIBBON WEEK - OCTOBER 25-28 Gunter ISD is proud to be a part of the Red Ribbon campaign every year to promote a healthy, drug free lifestyle. Use this time to open discussions with your kids about making the right choices in life. The following dress up days will help you keep the conversation going! Tuesday: Proud to be Drug Free - Wear Red Wednesday: Say no to drugs and YES to success - Dress for Success Thursday: Our dreams are too big for drugs - Wear PJs Friday: I'm too bright for drugs! - Wear NEON Learn more about Red Ribbon week at this link:
https://www.redribbon.org/about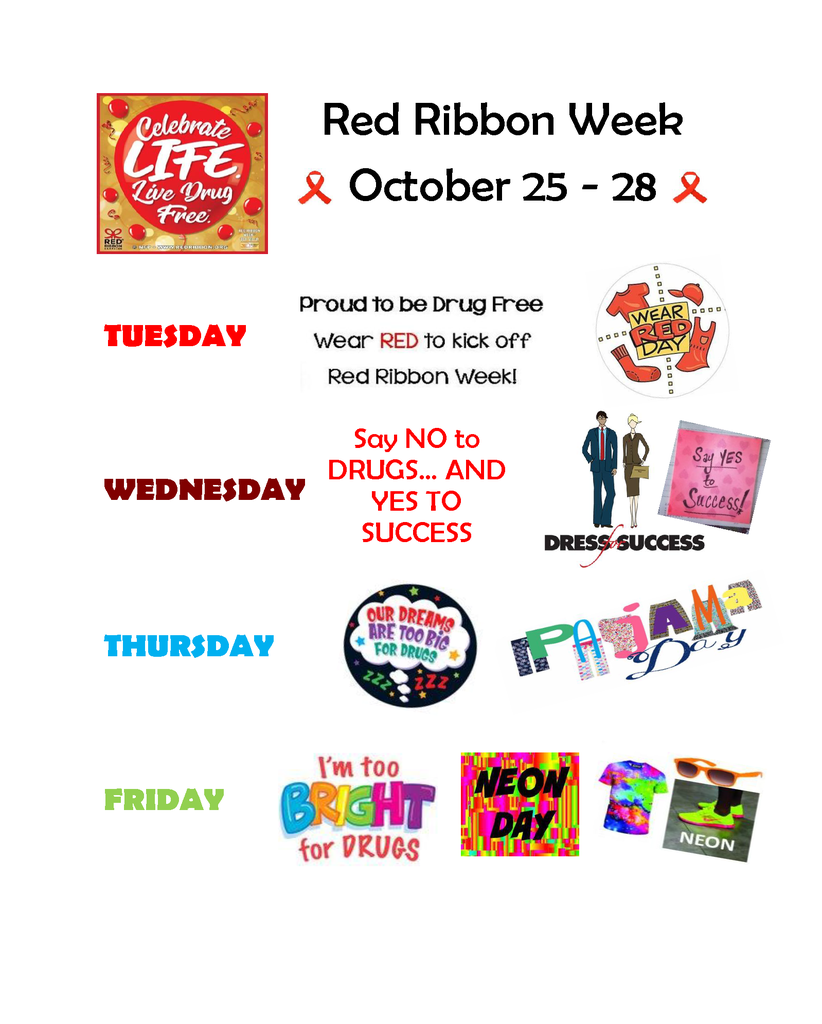 Board Policy provides time at each regular board meeting for the public and employees to appear before the Board to discuss matters concerning their interest. Time (30 minutes) has been allotted for those who wish to address the Board. According to Board Policy, persons must sign up prior to the Board meeting and will be allowed to speak for up to five (5) minutes each. Delegations of more than three persons shall appoint one person to present their views before the Board. No action may be taken on anything presented to the Board at this time. However, Board members have the option to request that the matter discussed be placed on the agenda for a future Board meeting. The Board respectfully requires names of district employees and/or students not be used during address. Those wishing to address the board must sign up no later than 5:55 p.m. on the date of the Board meeting.

Homecoming Dress up Day: Friday, October 14th - Blue & White and Boots & Bling-Country Flare Spirit Wear!

Homecoming Dress up Day | Thursday, October 13th - Country vs Country Club - PARTNER UP and be OPPOSITES!

Get ready for Wednesday night... Homecoming Tailgate AND Pep Rally! It all begins at 6 PM in the band parking lot!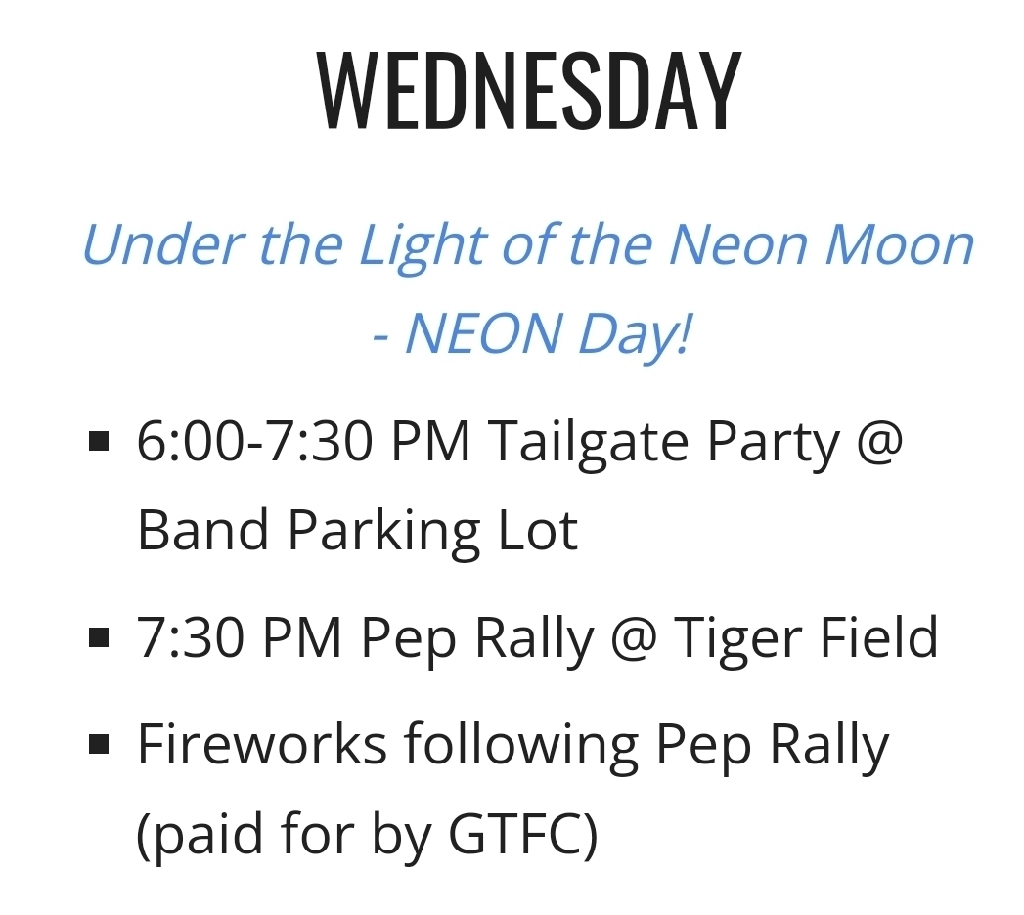 Homecoming Dress up Day: Wednesday, October 12th | Under the Light of the Neon Moon - Wear NEON Colors!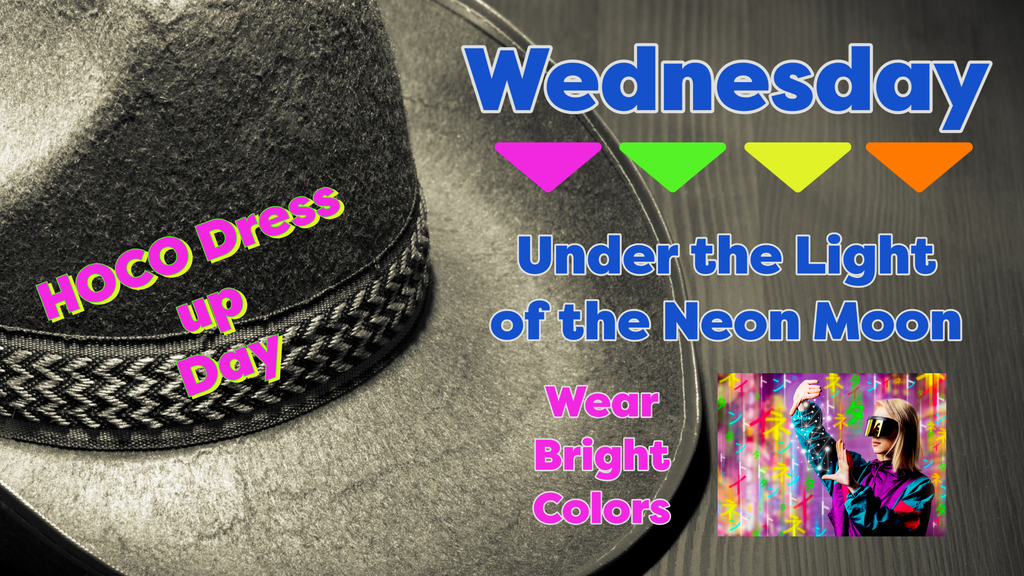 As we begin a week of exciting Homecoming Dress Up days, please remember that ** All costumes must be Dress Code Appropriate **

*THEME CHANGE* We are so proud of our Cameron Roller and know our students are too! Leave those PJ's at home on Tuesday and show your Patriotic Pride in red, white and blue to support Team USA! ❤️🤍💙🇺🇸⚽️🥇🏆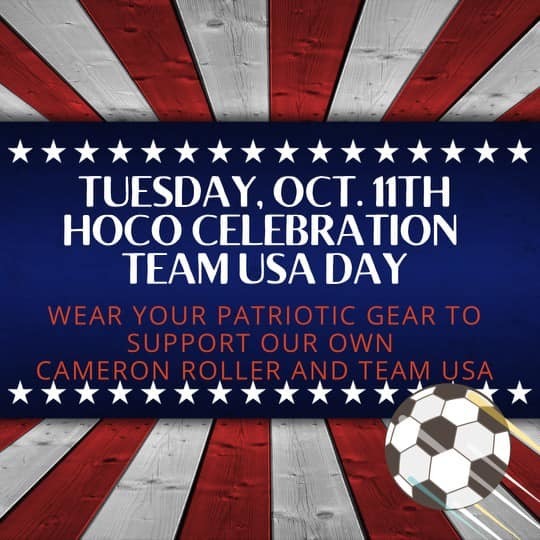 Join the Lady Tiger Volleyball team for a Pink Out as they begin a month-long fundraiser benefiting one of our GT Strong families battling breast cancer. All t-shirt proceeds go directly to the Fugett family. Purchase @ guntertees.com and we'll see you in the stands!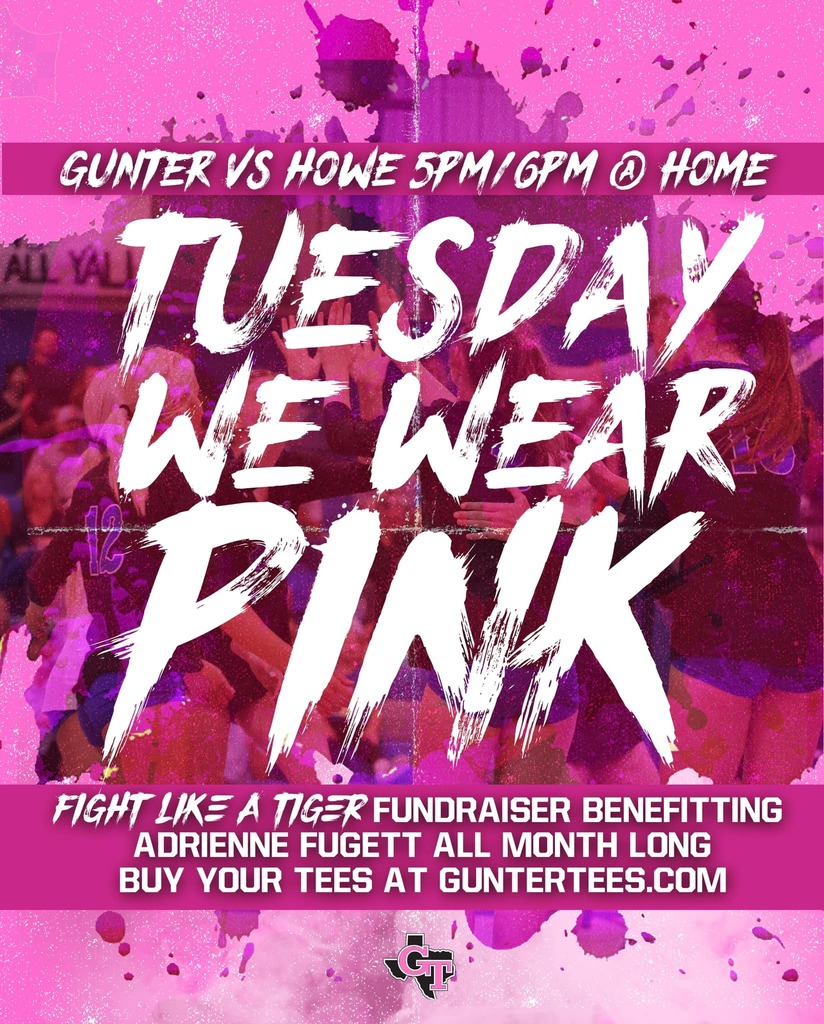 PINK out the Panthers! Join our cheerleaders and athletes on October 6th and 7th by wearing pink to support the start of Breast Cancer Awareness Month. Pink Out Games: October 6th - JV Blue & White Games October 7th - Varsity Volleyball and Football Games