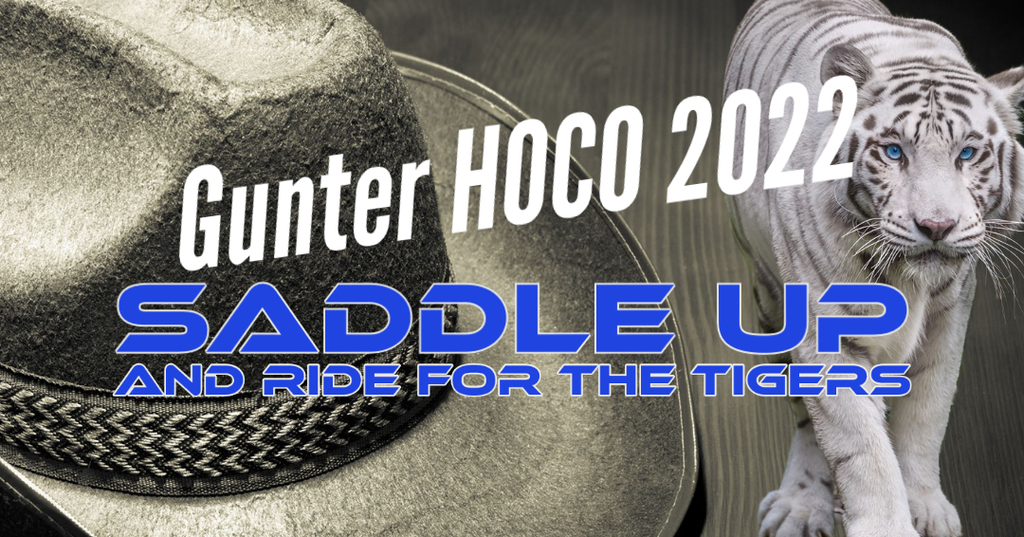 Please find the October issue of the Tiger Times at this link:
https://www.smore.com/6hux7
. This issue is full of information you will need for upcoming events.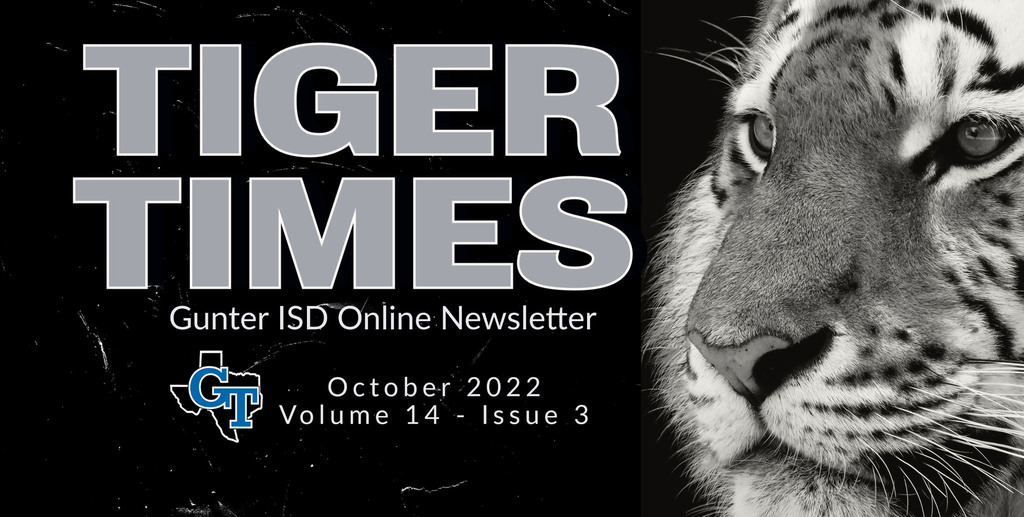 If you are planning to head over to Aubrey on Saturday for the Aubrey Marching Classic (GHS Band) please note that the GHS Prelims performance time has changed to 2:00 PM – Head on over and support the Tiger Band! Photo Credit: Marion Cole - 2021-22 School Year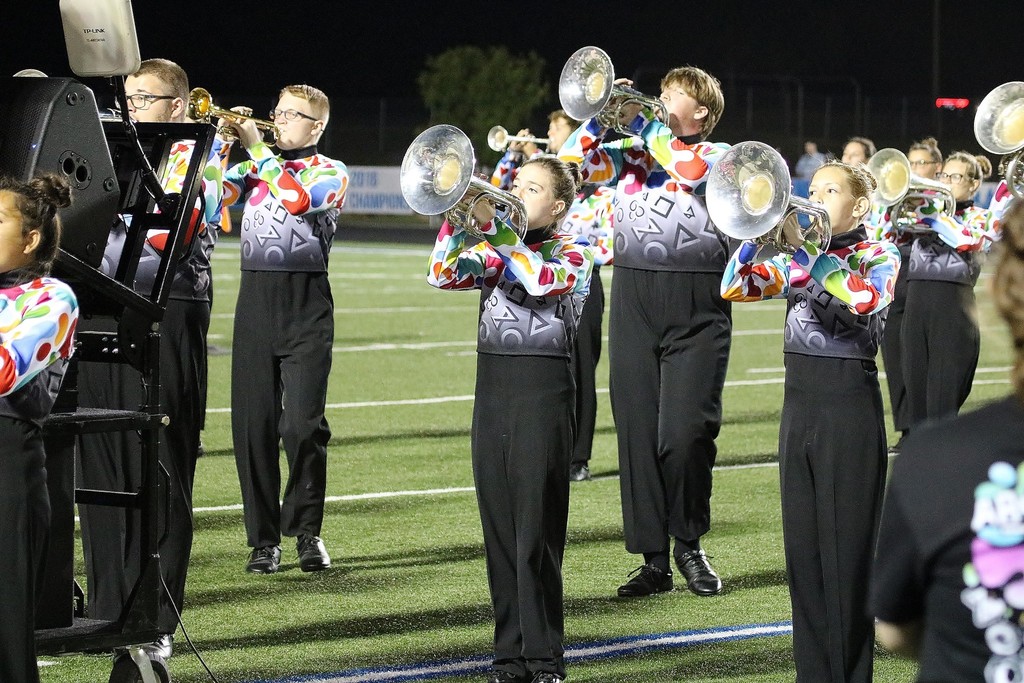 Here is a listing of upcoming events as well as a link to our Homecoming site full of information. For a PDF document with active links, please click here.
https://5il.co/1ij6d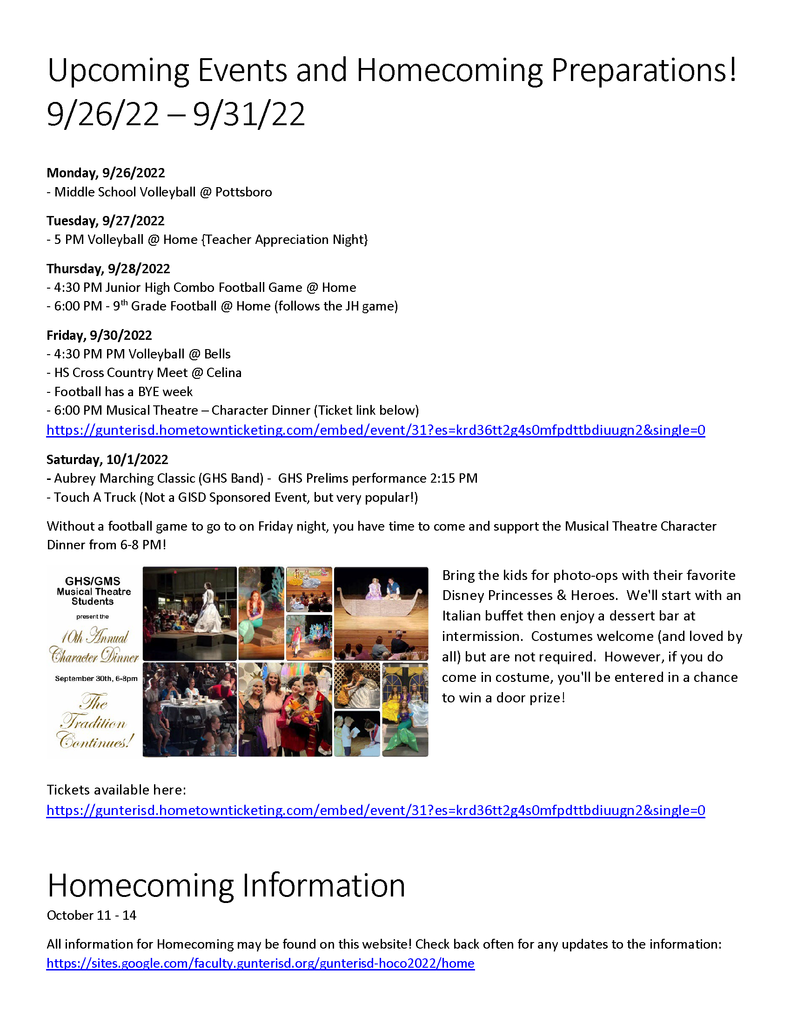 Please review the upcoming events attachment. Many venues require prior ticket purchases, and we don't want you to show up uninformed. *For a PDF version of the same information, click here:
https://5il.co/1i0ek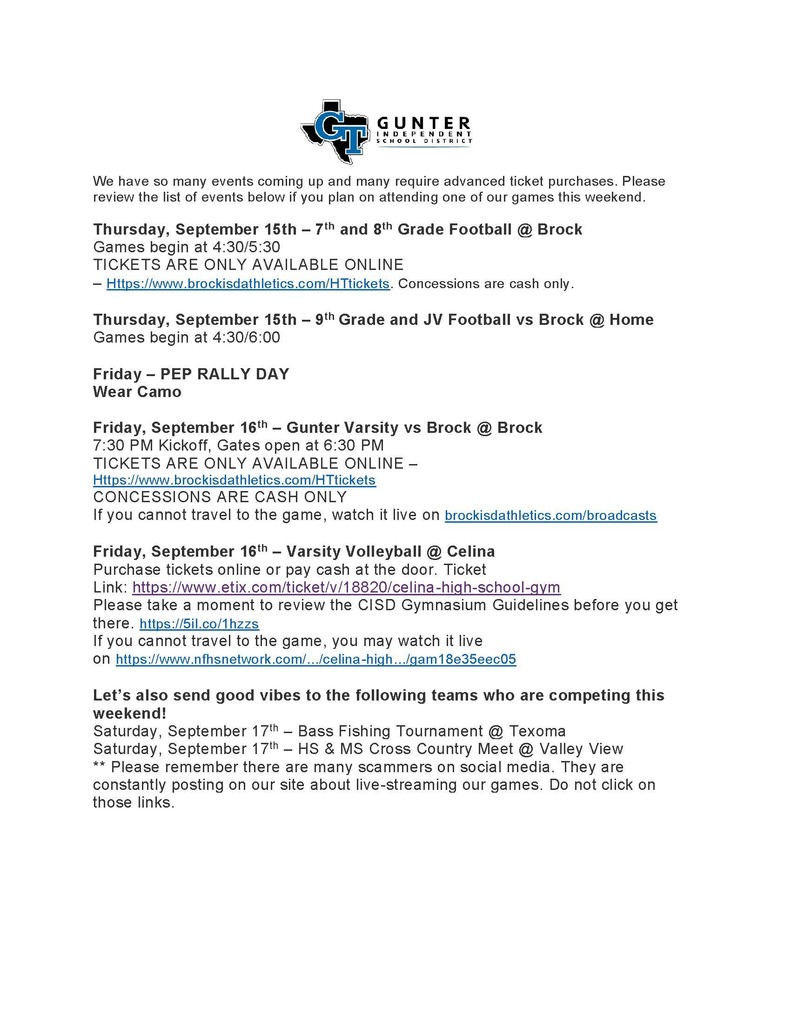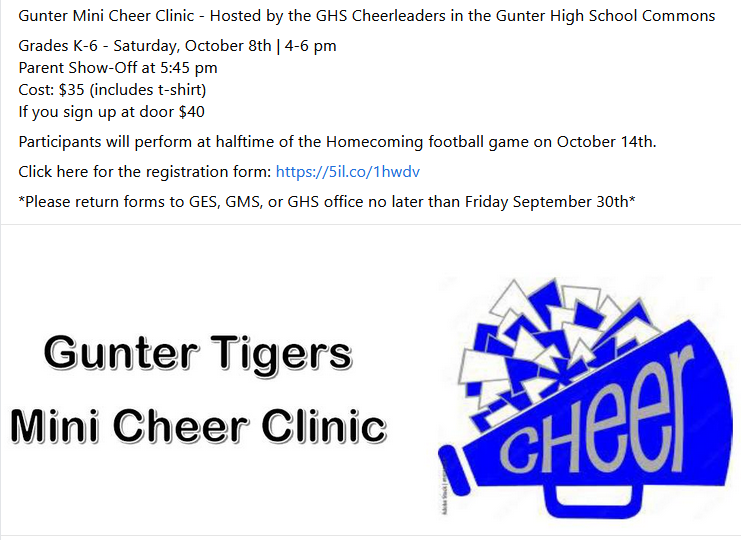 Some of us lived through the tragedy, some of us watched it unfold on our TV screens, some of us listened to the events on the radio, some of us are too young to remember, some of us weren't even born. On this day in history, may we never forget those who lost their lives, the heroes who saved lives, and how our country stood together and loved one another.

Hazard Mitigation Plan Public Meeting on September 21st, 2022 Grayson County will hold a public meeting on Wednesday, September 21st to gather public input for updating their Hazard Mitigation Plan. The Plan includes Grayson County, Cities of: Bells, Collinsville, Denison, Dorchester, Gunter, Howe, Knollwood, Pottsboro, Sadler, Sherman, Southmayd, Tioga, Tom Bean, Van Alstyne, Whitesboro, and Whitewright, and ISDs: Bells, Collinsville, Denison, Gunter, Howe, Pottsboro, S&S CISD, Sherman, Tioga, Tom Bean, Van Alstyne, Whitesboro, and Whitewright. Learn more at this link:
https://5il.co/1hsfj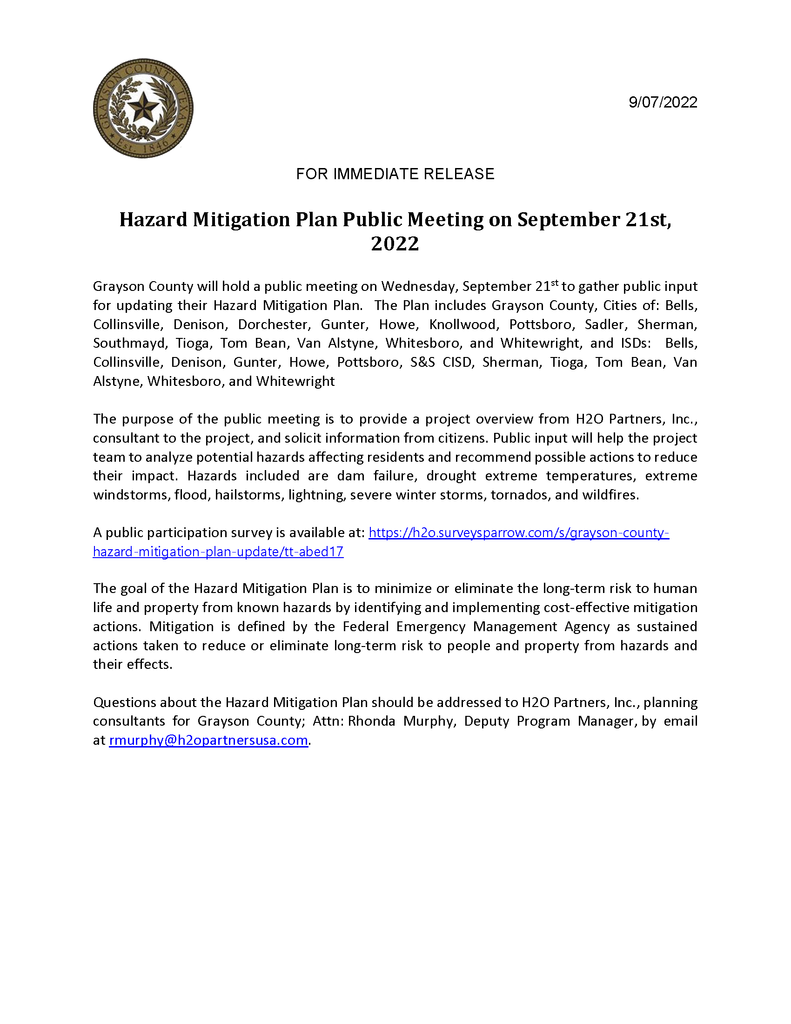 Reminder: Students in grades 5-12 must show their school ID or a picture of it on their phone for free entry to the football game. Without the school ID, they will have to pay the gate fee to enter. No exceptions.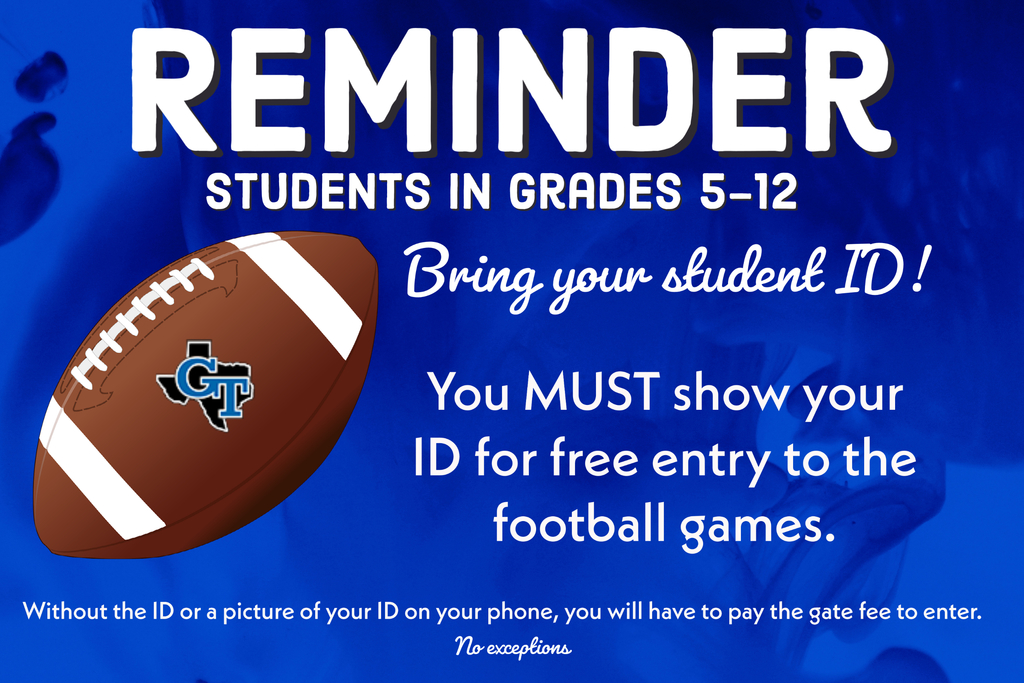 Gunter Tigers, Let's put our Gunter blue to the side for a day and stand strong with Uvalde by wearing Maroon on Tuesday, September 6th, as they return to school. #UvaldeStrong

This GMS Hawaiian crew is ready for the first PEP RALLY of the year! It starts at 9:31 AM this morning. We hope to see you there!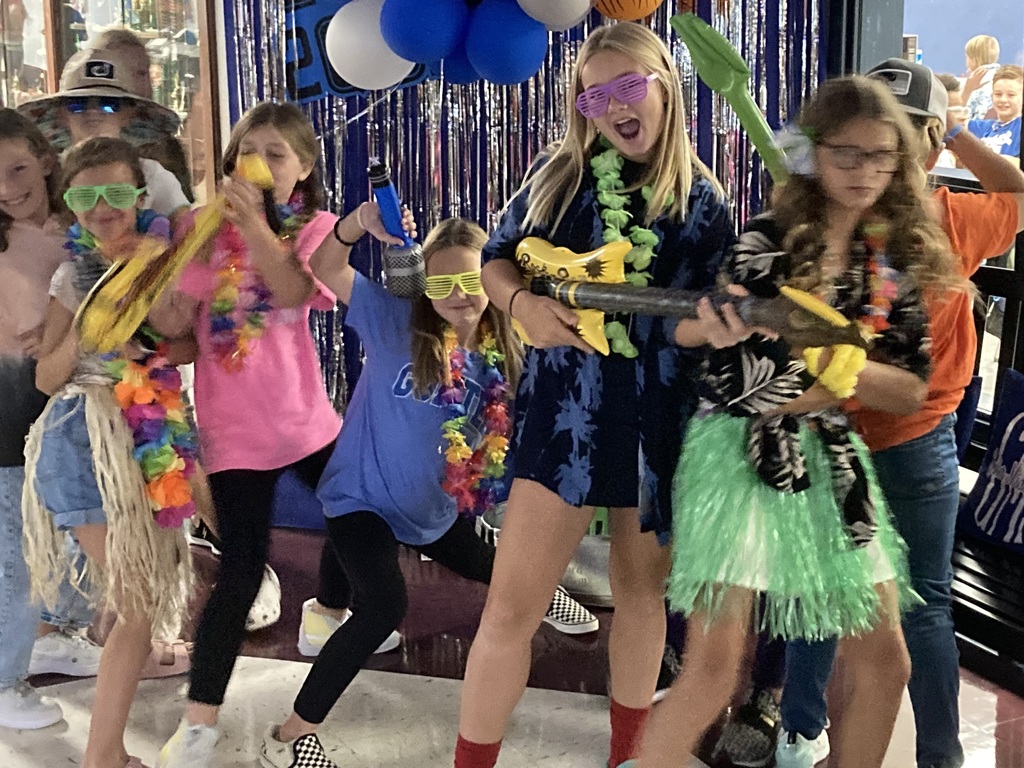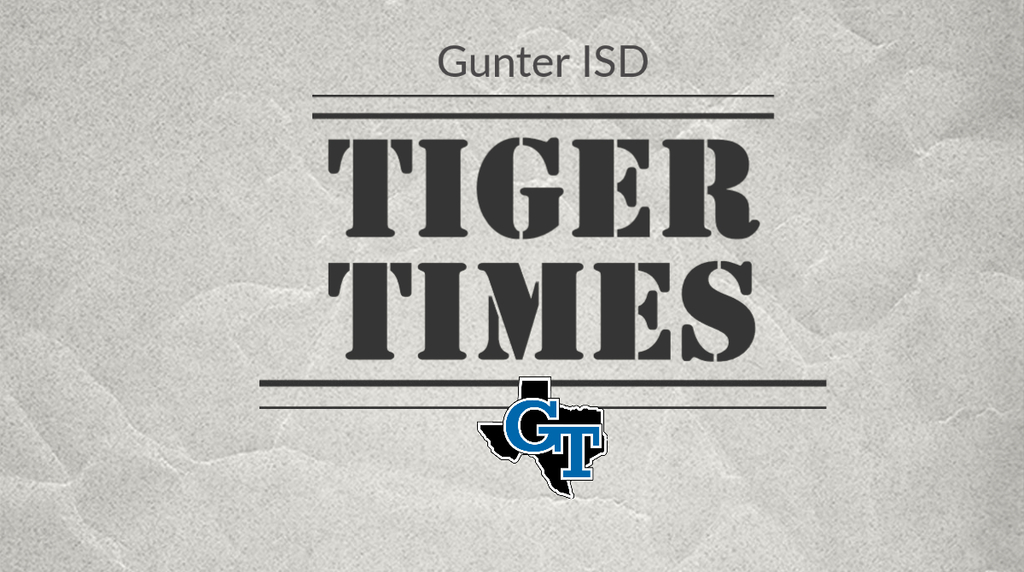 Gunter ISD is now out of the Emergency Secure Status. The person of interest has been apprehended in Fannin County.

Gunter ISD Notification - Gunter ISD is presently in a Secure status. THERE IS NOT AN IMMEDIATE THREAT TO ANY CAMPUS. The Collin County Sheriff's Department is investigating an individual who has made concerning statements on social media. Our Gunter Police Department is communicating with the Celina Police Department to stay abreast of the situation. During a Secure status all students and staff will stay inside the building with the doors locked. We are conducting class as usual. All outside doors are locked, we are increasing situational awareness, and accounting for all students and adults.

At 10:24 AM (Sept 1), Gunter ISD will be in a Secure status due to a post from a neighboring area. Students and teachers will remain inside and doors will be locked. Safety is our first concern. Please do not call the offices or attempt to enter our buildings at this time.

Gunter ISD will be closed on Monday, September 5th in observance of Labor Day. this holiday was signed into law by President Grover Cleveland in 1894 to honor the laborers of America. Enjoy your three day weekend!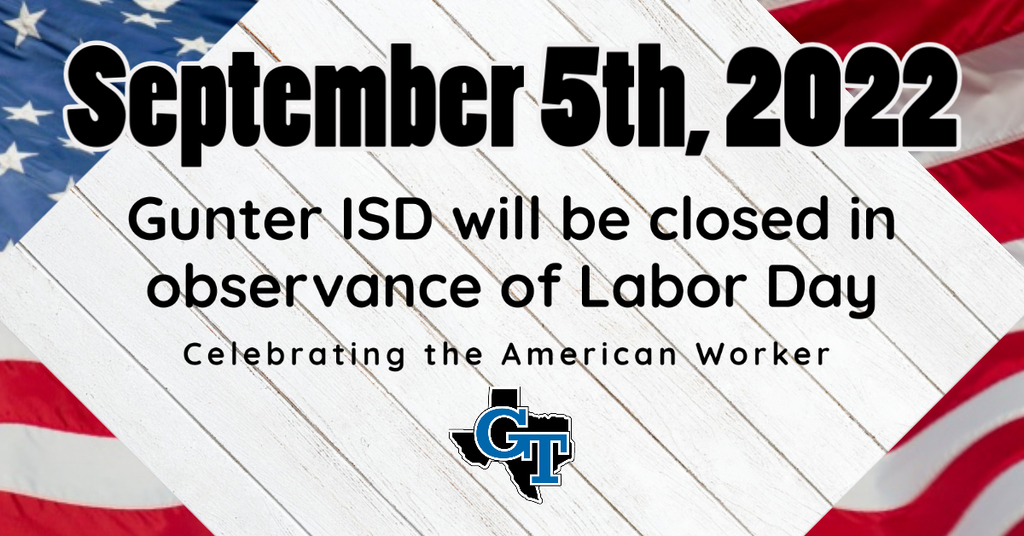 Here is the 2022-23 GHS Pep Rally Bell Schedule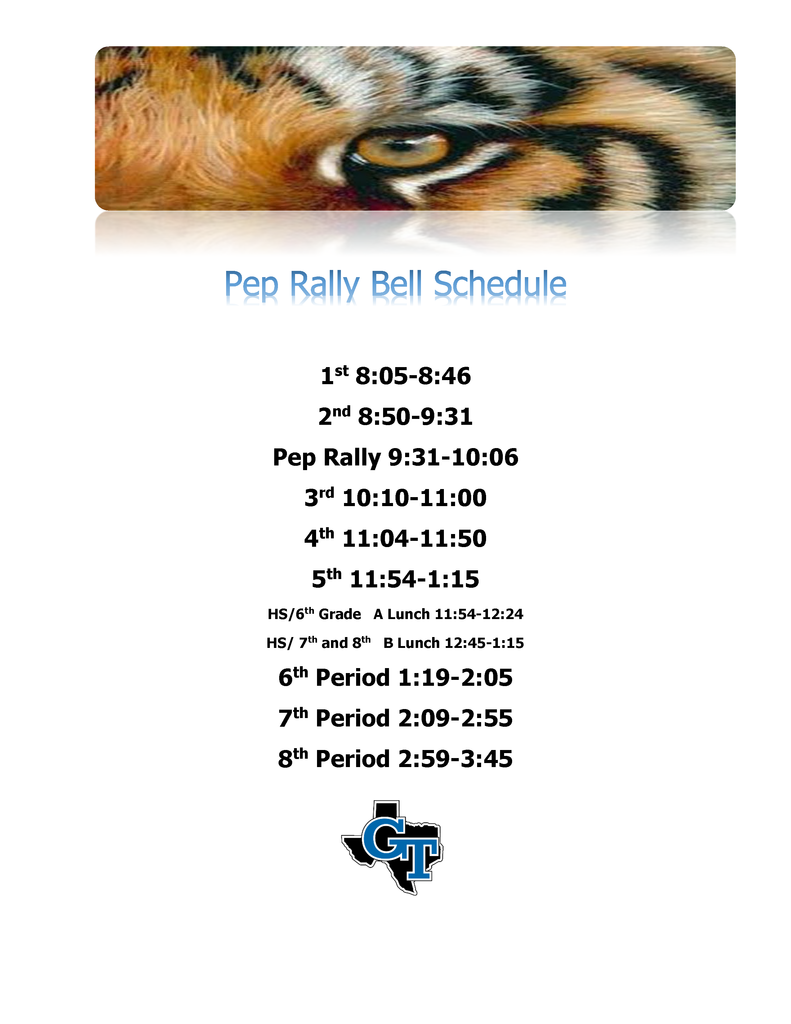 Just a reminder about the change in gate fees. We are excited to see you at Tiger Field for our first official varsity football game Friday, 9/2!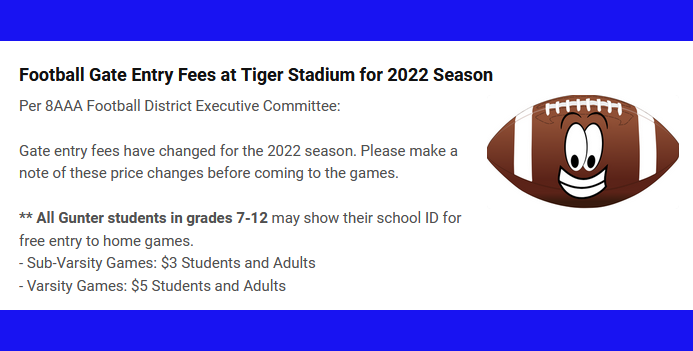 Parents who have students in the Theatre/Choir program at middle and high school are invited to attend an INFORMATIONAL PARENT MEETING on Monday, August 29th at 6PM in the GHS Cafeteria. Many topics will be discussed - you don't want to miss it!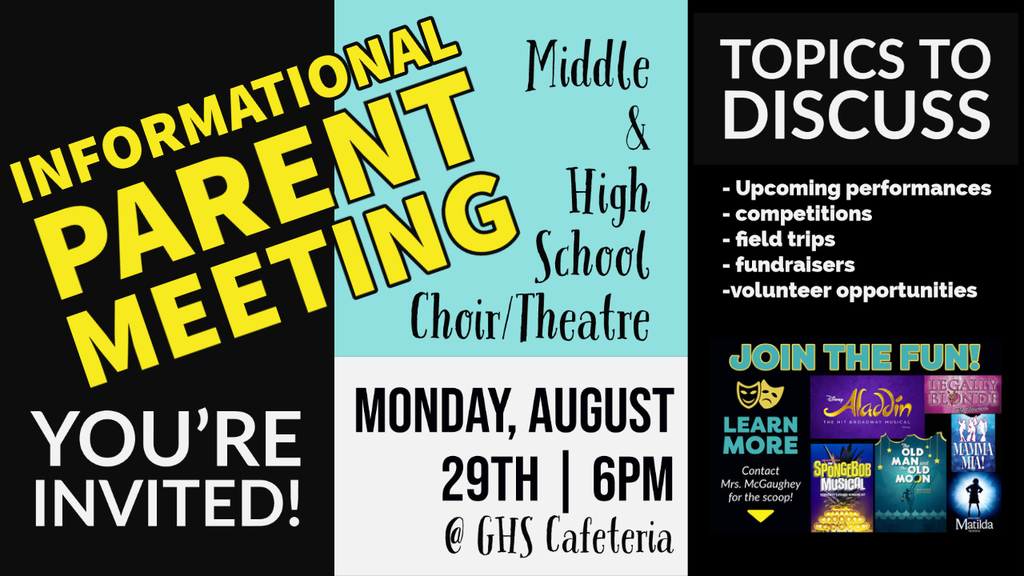 Our bleachers are now fully open! We hope to see you tonight (Thursday, 8/18) filling the stands for the Gunter vs Van Alstyne match-up at 7PM! (9th and JV Scrimmage begins at 6PM)