Congratulations to the Gunter High School 2021 Homecoming King and Queen….Alyssa Tarpley and Jake Schafer! And congrats to ALL the nominees!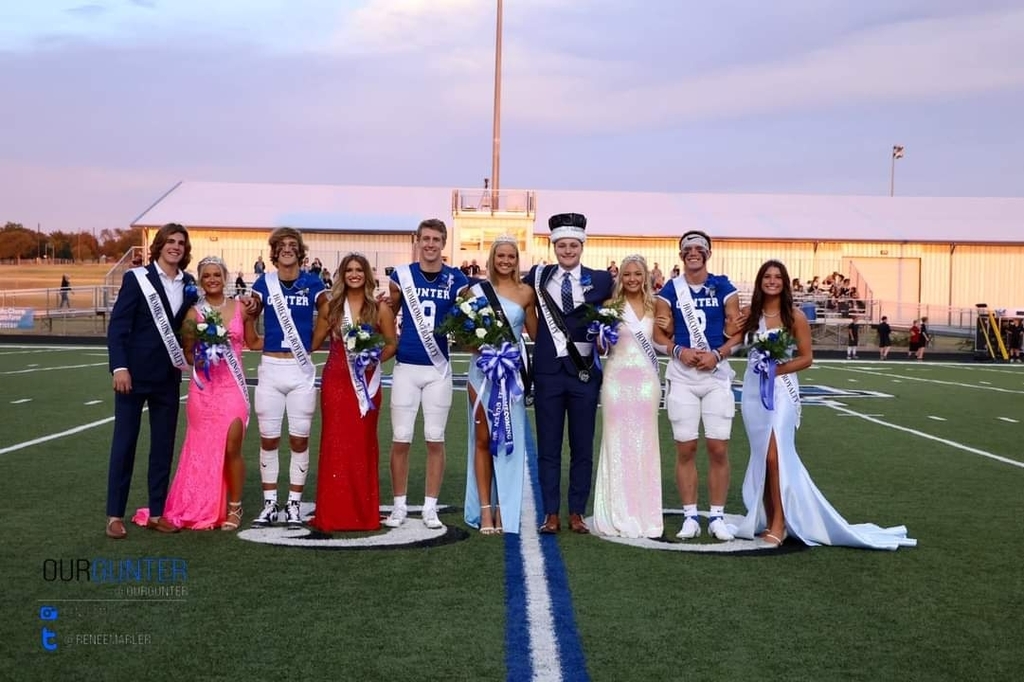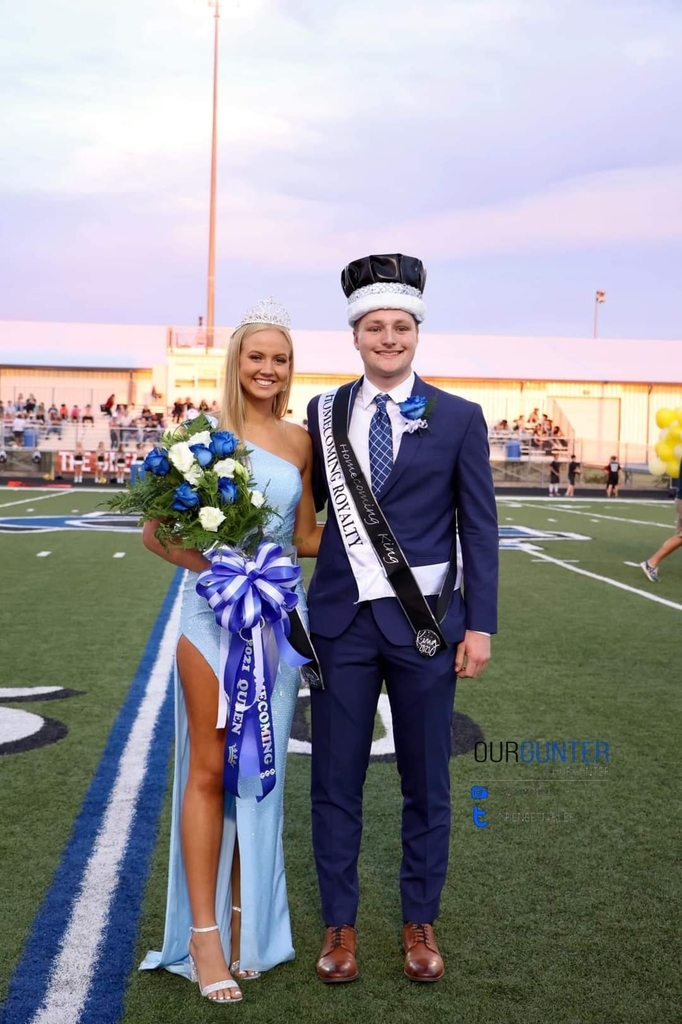 Be there tonight as we crown 2 of these students as the 2021 Homecoming King & Queen. Coronation is at 7 PM on the football field. Photo: OurGunter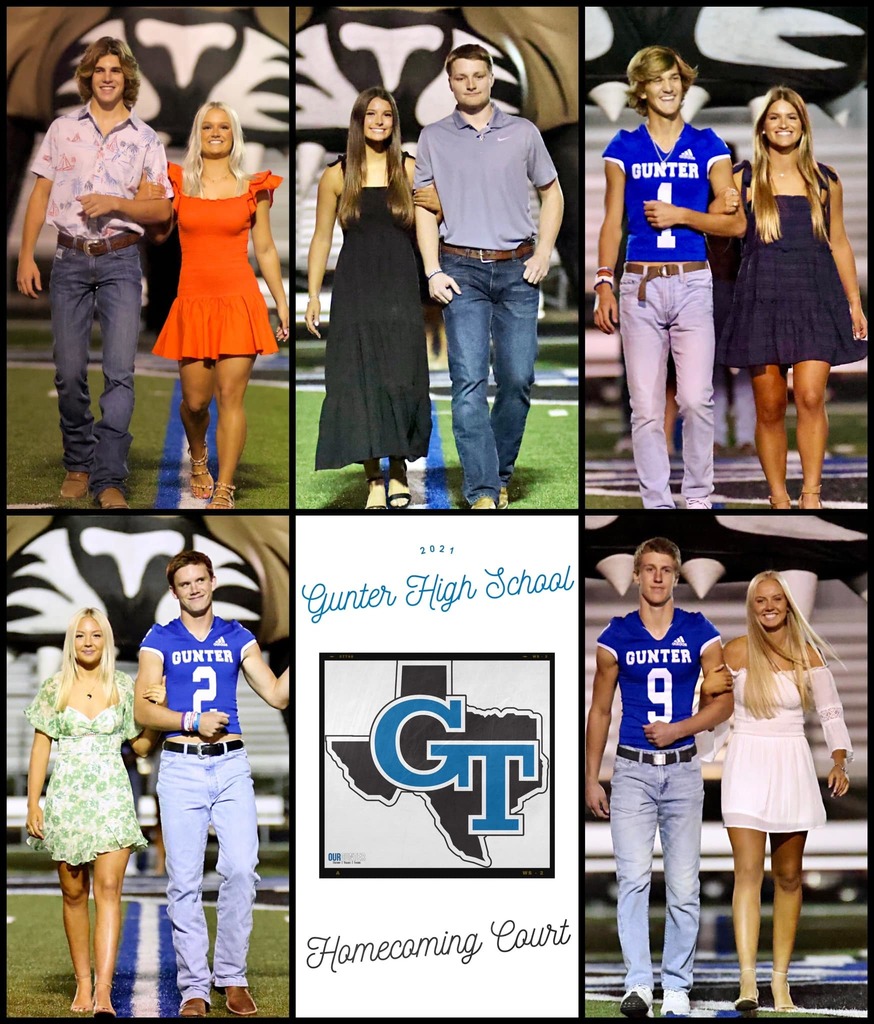 With all the pink we saw today, we can't get the craving for Cotton Candy out of our minds! This is just a small sample of all the pink!! Tomorrow is our final Homecoming day. Don't forget to wear your spirit colors... blue, black and white!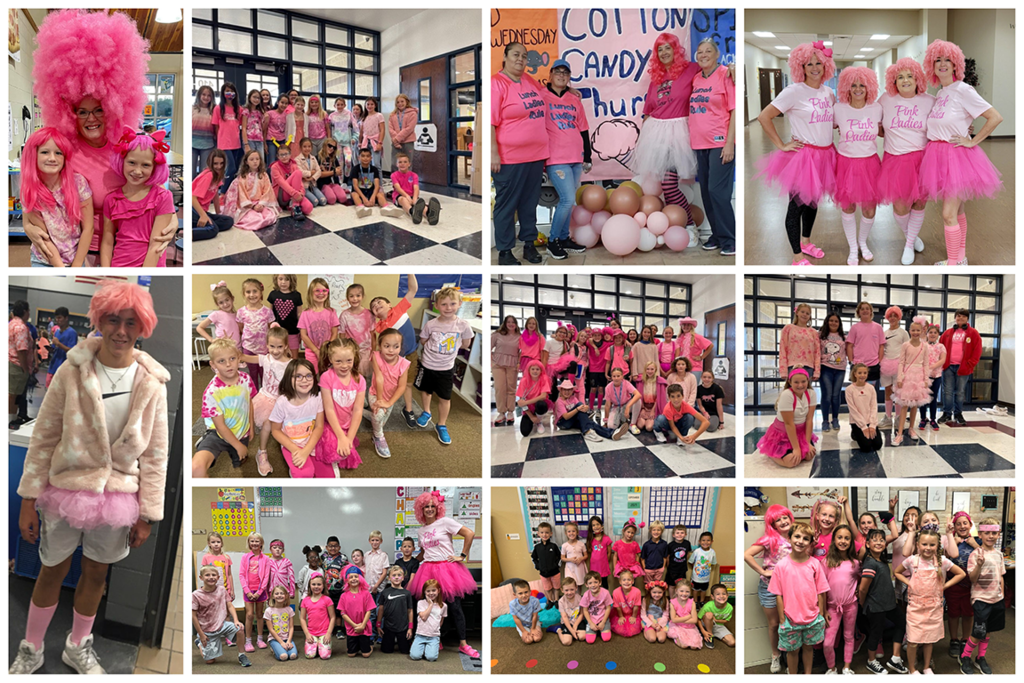 Tomorrow is the big day! Homecoming 2021! Please don't forget that we have an EARLY RELEASE DAY. 2nd Tier bus routes will run first (12:30 PM), and then 1st tier will run at 1:00 PM. The event schedule is listed in the graphic, don't miss out!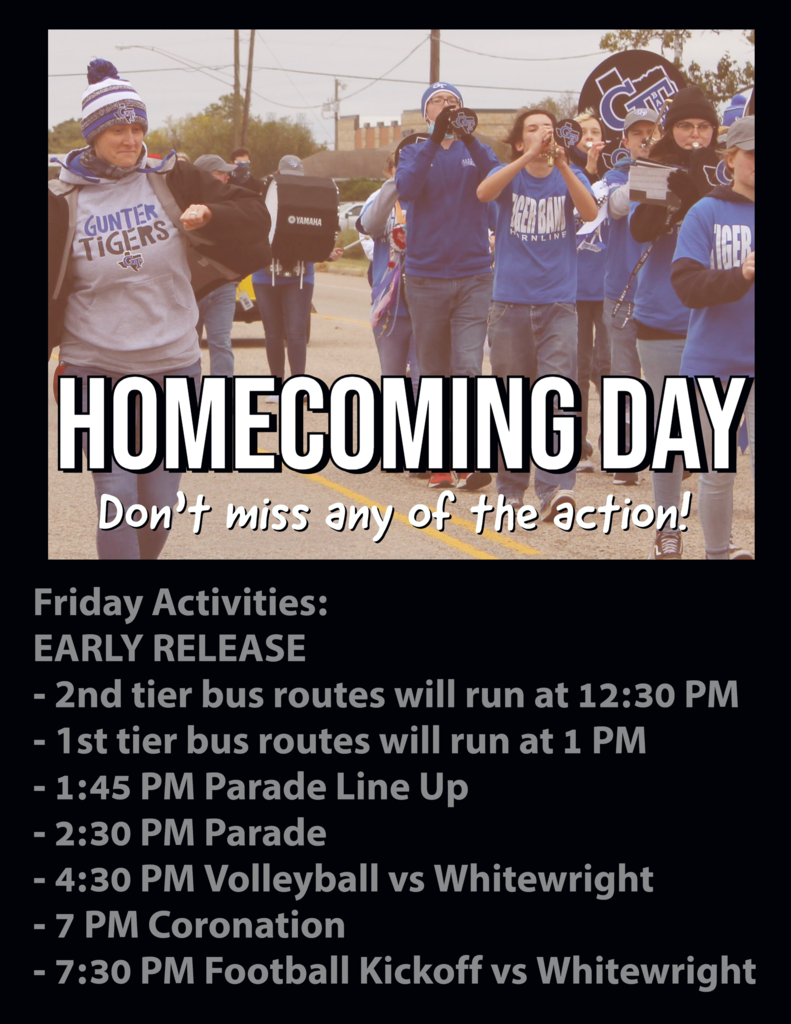 The stands were full tonight at the Homecoming Pep Rally! From introductions, to cheers, to baton twirlers and our band, we had an awesome evening! Thank you to GTFC and all of the venders who participated in the tailgate and fireworks, the night wouldn't be as grand without you! Thank you also to the cheerleaders for planning a great evening.
https://photos.app.goo.gl/fKThjU8kn7FYfPWB7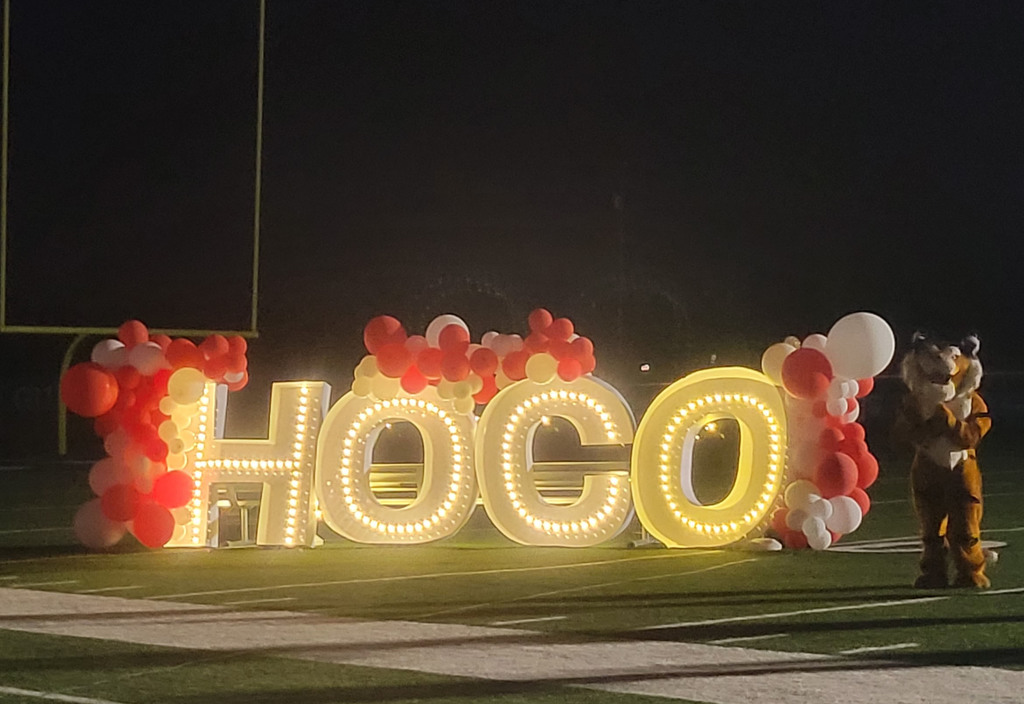 It's been a "Wild Wednesday" on our campuses today. Check out all of the "wild" costumes we ran across for this Homecoming dress up day!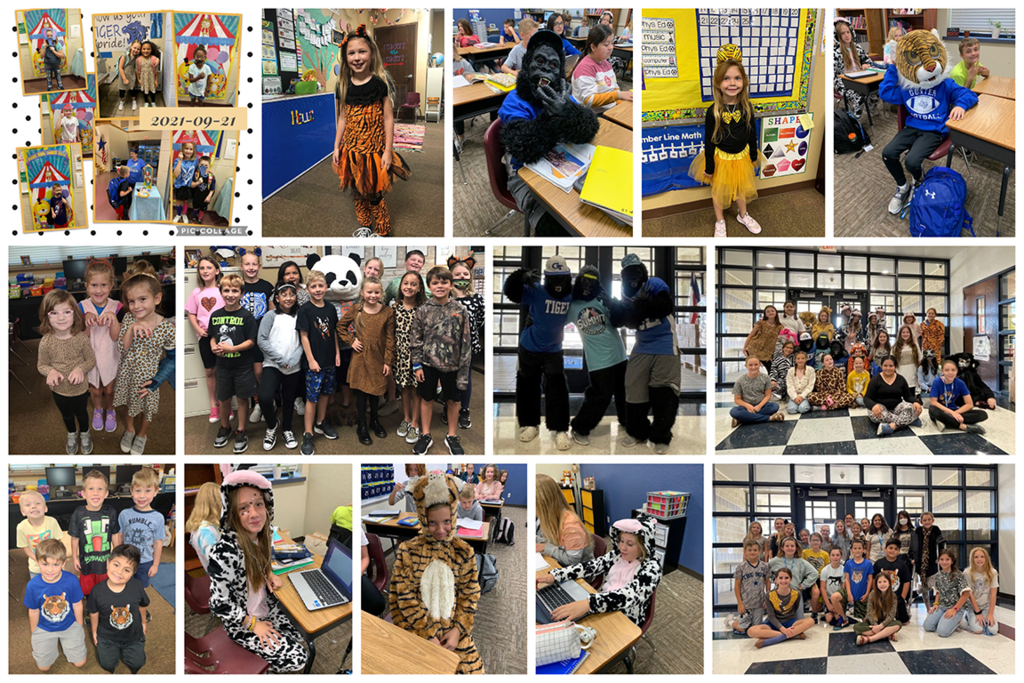 We hope to see you at the Community Tailgate/Pep Rally tonight! The tailgate begins at 6 PM and the Pep Rally will begin at 8 PM. The pep rally will be followed by Fireworks, so you won't want to miss out! *The bonfire for the GHS students (only) has been moved to Thursday night.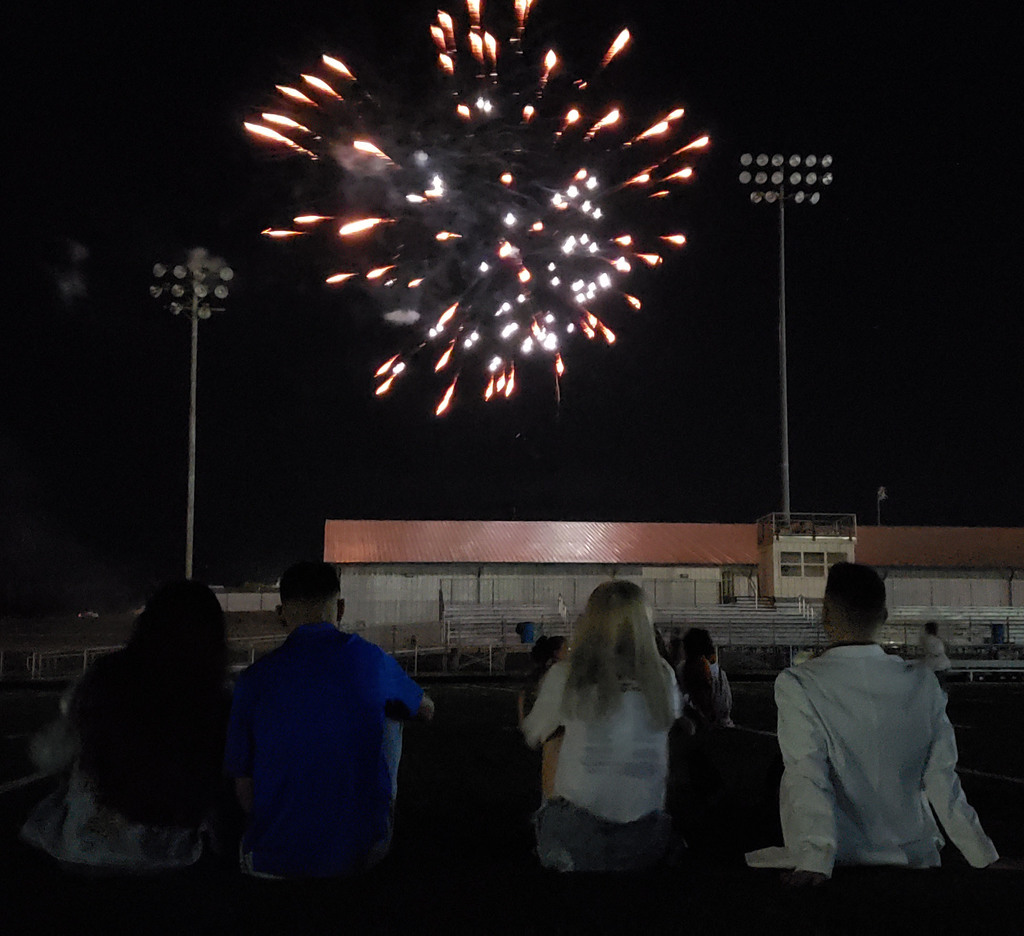 HoCo Schedule UPDATE! Bonfire (for GHS students ONLY) will be THURSDAY night at 9pm!

There is nothing wrong with your eyes... you are not seeing double! Twin Tuesday was a great success today :)

We have no words! The Mime costumes were great for Mime Monday!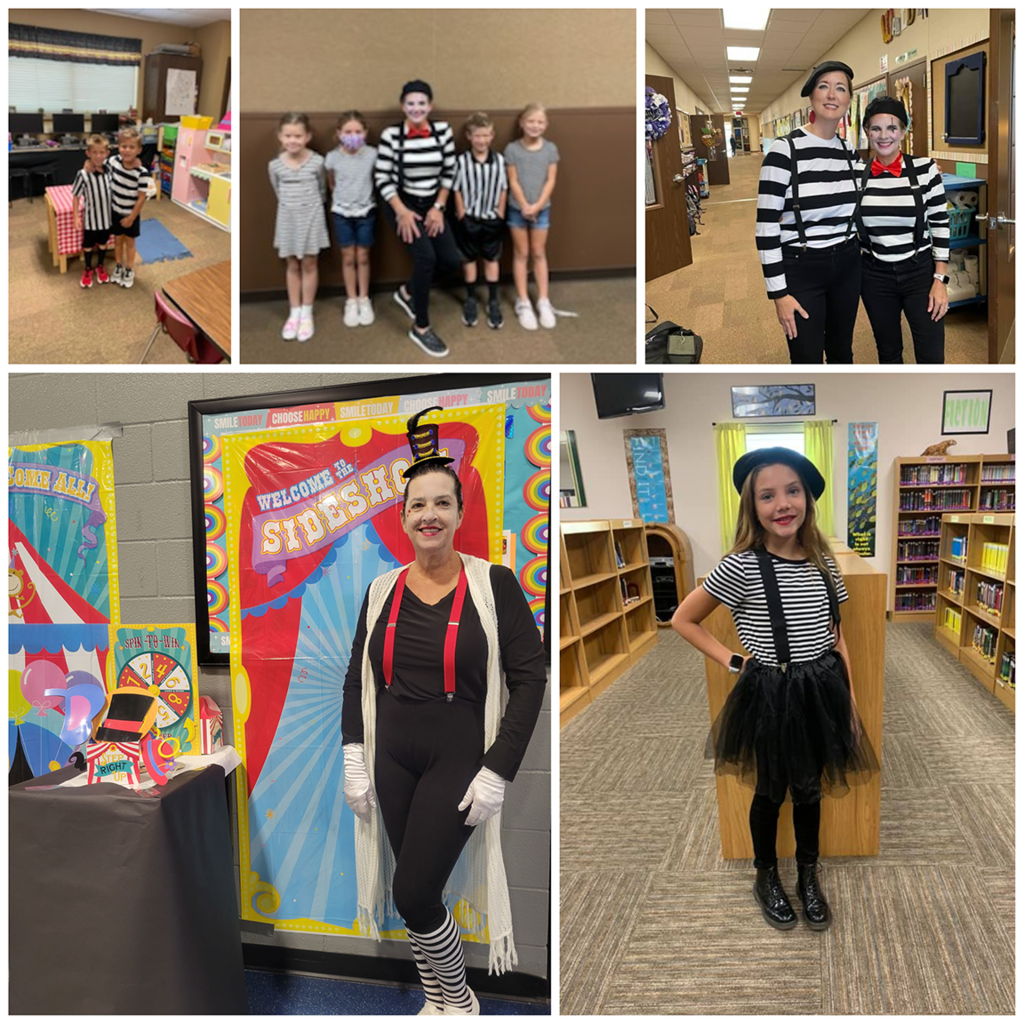 ​Gunter MS is super proud of these hard working runners. Liv Thomas earned a 3rd place medal with a personal record of 14:12 and Barrett Johnson ran a new personal best (13:05) which put him in 8th place!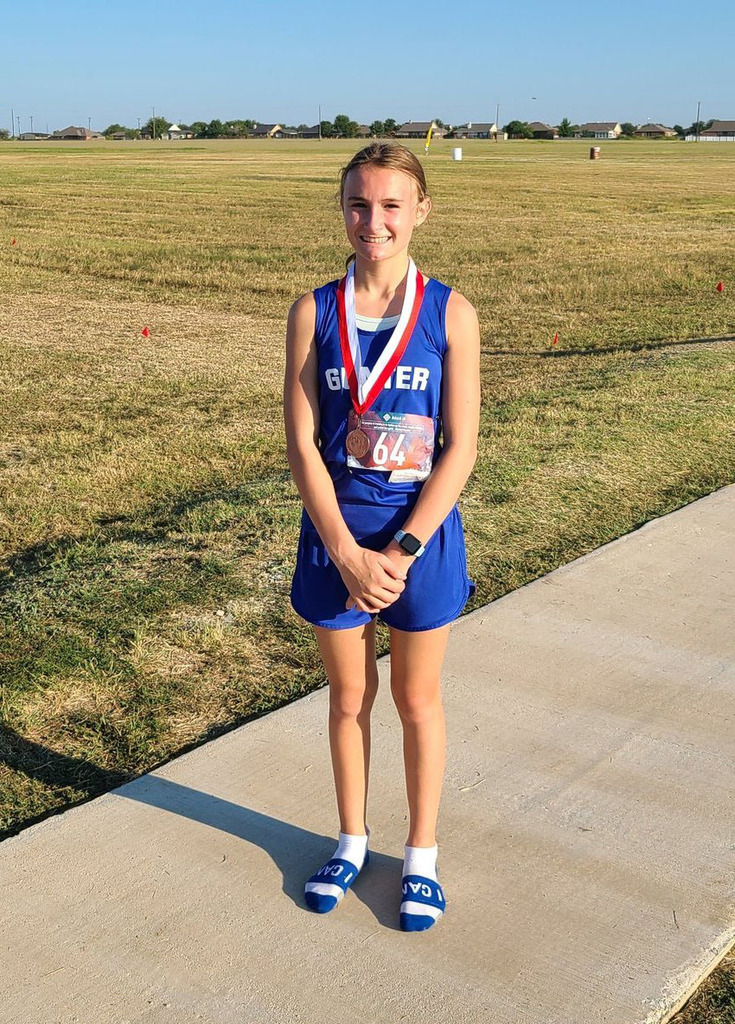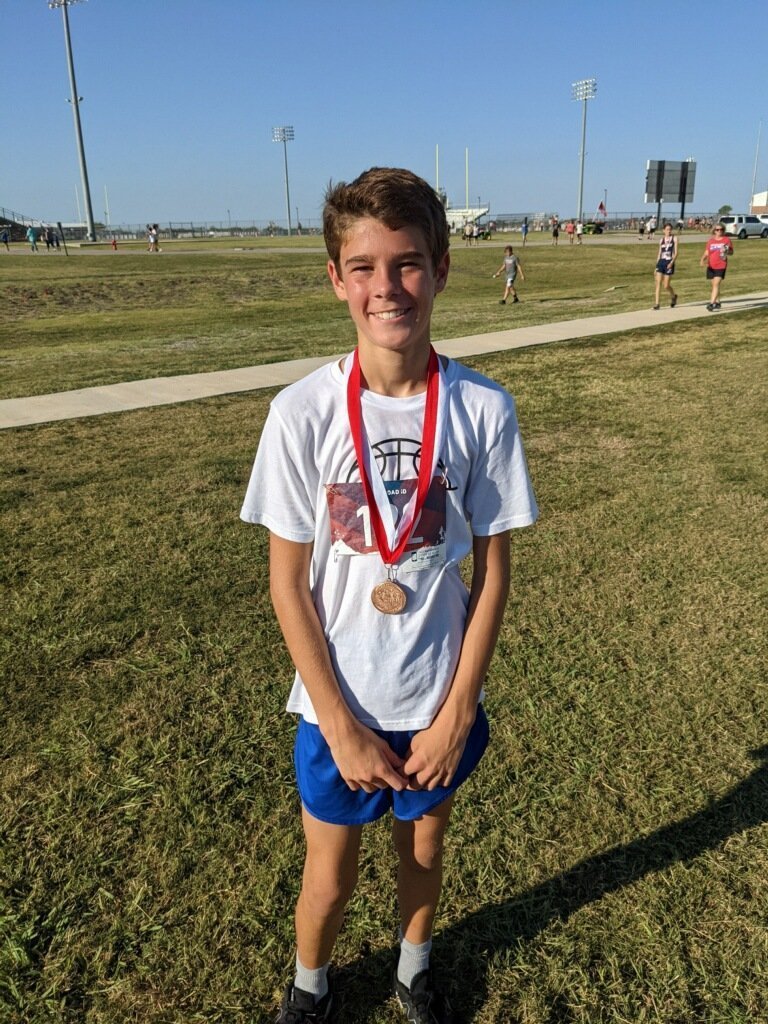 Don't Forget! Early Release Day – September 24th. Students will be released at 1 PM for Homecoming festivities.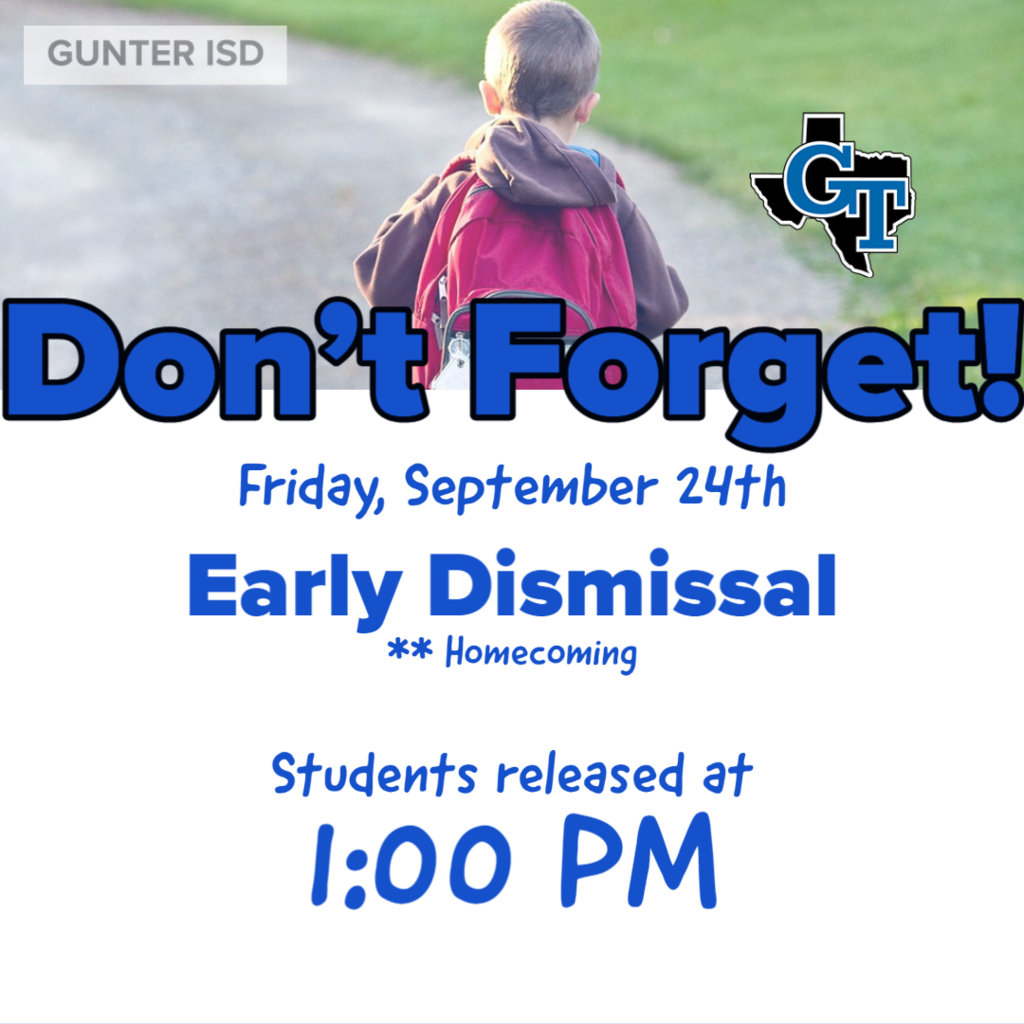 The best way to start your Friday... BREAKFAST BANANA SPLITS in the GES Cafeteria! 🍌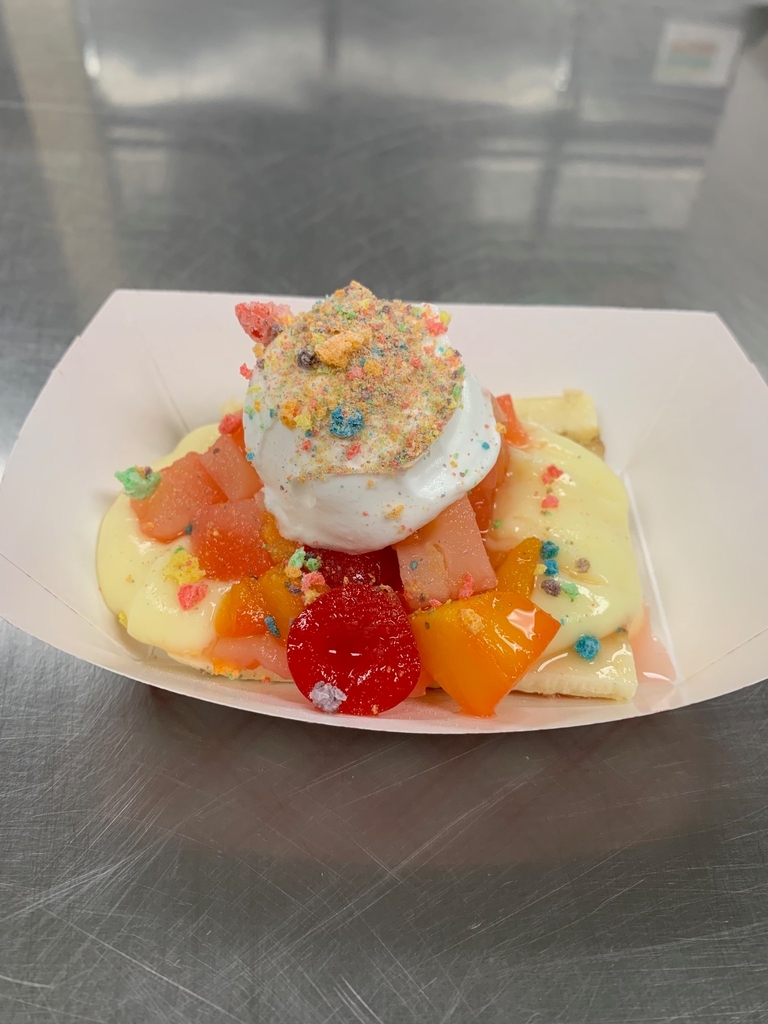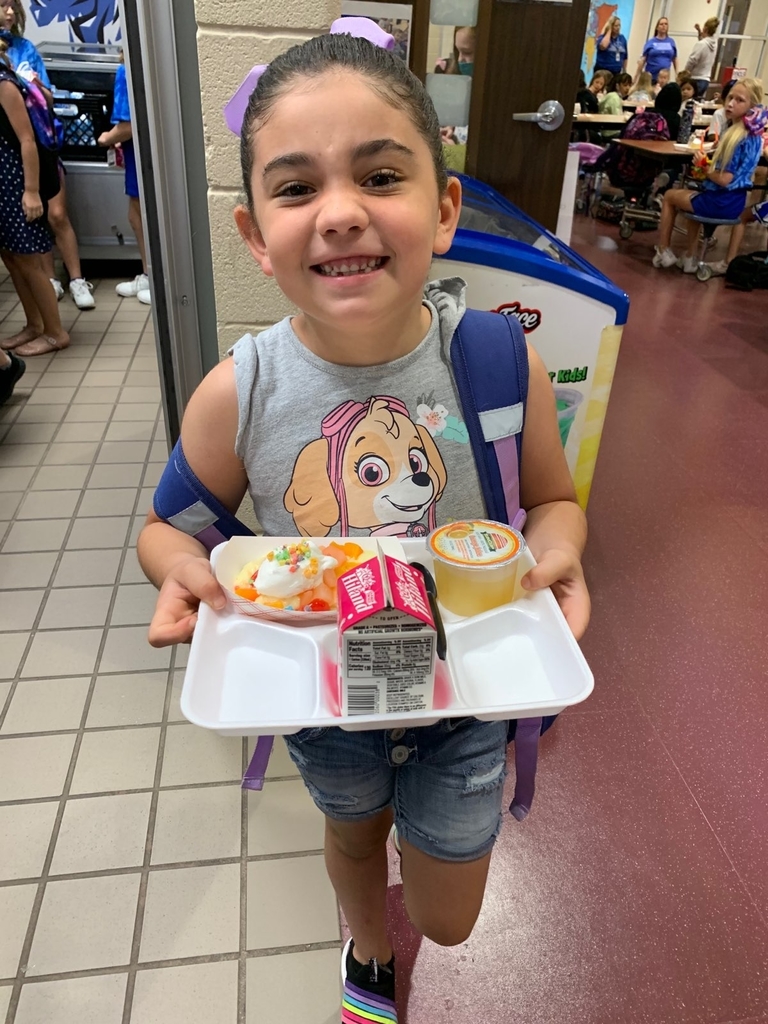 💙🏐 Volleyball Sept 17th | Gunter vs Bonham 🏐💙 The main gym at Bonham has renovations going on. We will be playing our Varsity and JV match at Bonham Junior High. The JV2 game will be across the street from there. The address for the junior high school is: 1201 N. Main - Bonham, TX 75438

Notice: Chief Thomas has an Apple iPhone watch that was found after the Whitesboro football game. If your child lost their watch, have them contact Chief Thomas to claim it.

🏈🏈JV and MS Football Schedule: Please note that the schedule for the JV games are listed as being away tonight (September 16), but the games are actually at HOME tonight. We apologize for the error on the schedule.

It's coming up faster than you think! GET READY! Homecoming Week is September 20-24. Everything you need to know about the week can be found in one place... check it out at
https://www.gunterhoco.com/

On Fridays, kindergarteners work on recognizing numbers by playing math games. Number recognition is useful when they are cheering on the Tigers, and can look at the scoreboard to see which team has the bigger number!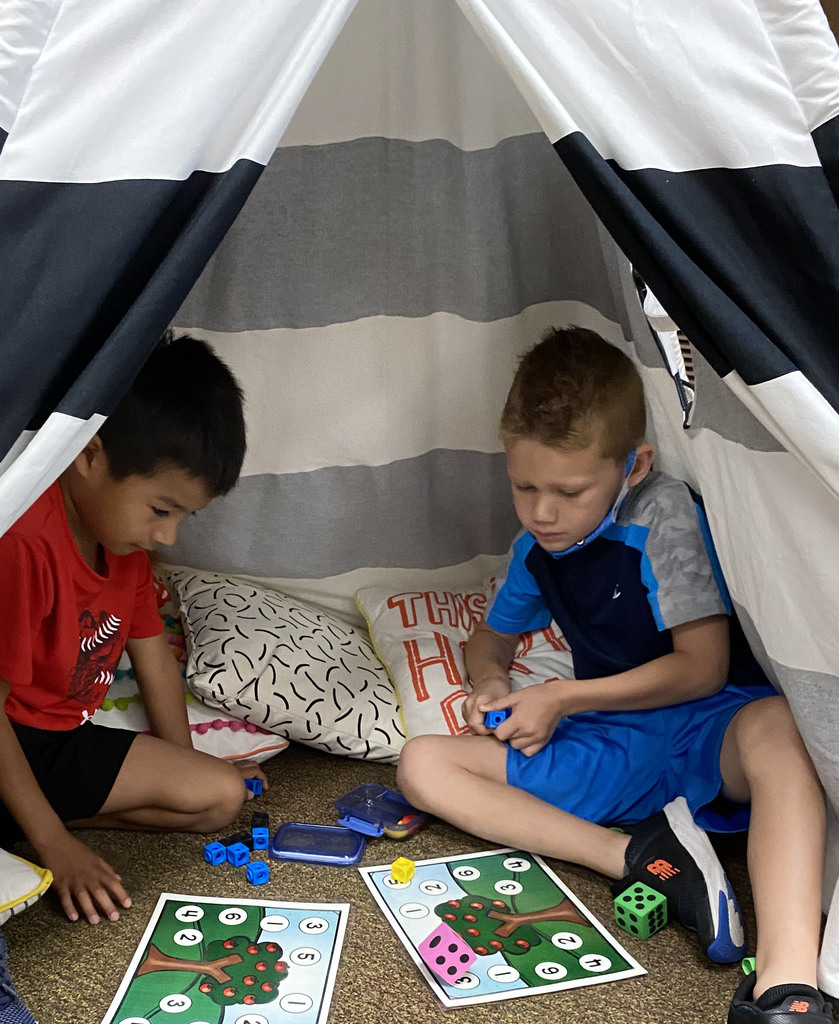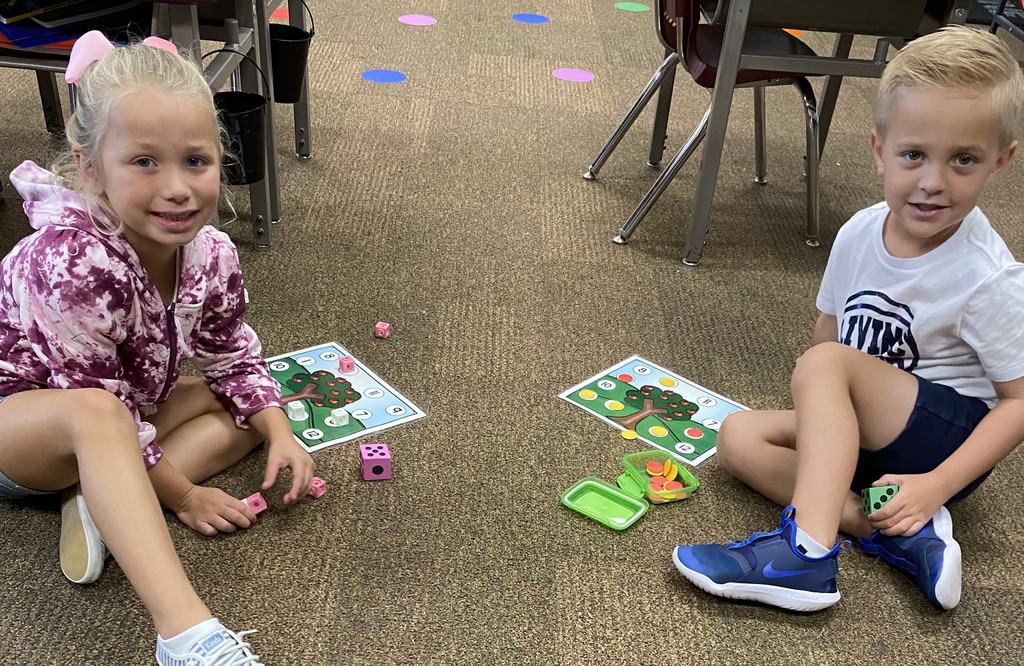 Gunter High School will offer the PSAT on Wednesday, October 13th at 8:00am. All 10th graders will take the PSAT on the 13th of October. 9th Graders can take the PSAT as a substitute for the Dual Credit TSI exam and as a diagnostic exam to help them prepare for future PSAT/SAT exams. 11th Graders must take the PSAT as a Junior to be considered for the National Merit Scholarship Competition. Seniors do not need to take the PSAT. Please register for the PSAT on or before September 14th, 2021 using this link:
https://forms.gle/QVC81CjPfX6uNiLE8
The fee for 9th and 11th graders will be $17. There is no fee for 10th graders taking the PSAT. Please email
jwaggoner@gunterisd.org
with any questions.