Don't forget! The North Texas Education Fair will be held at Pilot Point High School on Tuesday, October 19th from 6:00 - 8:00 PM. Many representatives will be there to discuss your future, and will help you find information on programs, application process, financial aid, scholarships, and more!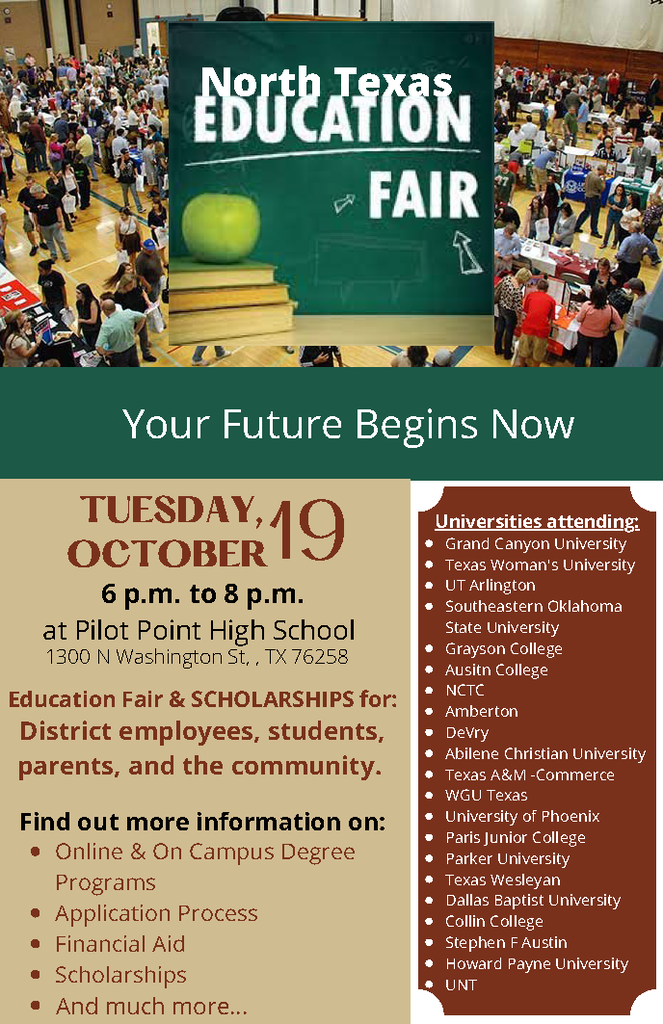 North Texas Education Fair - Tuesday October 19 - 6-8 PM @ Pilot Point High School. Education Fair & SCHOLARSHIPS for: District employees, students, parents, and the community.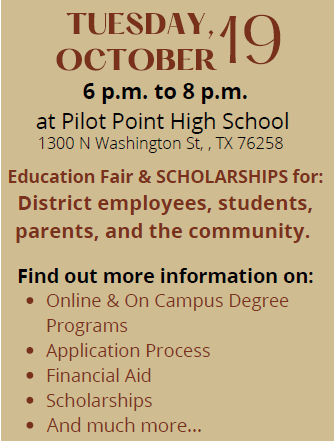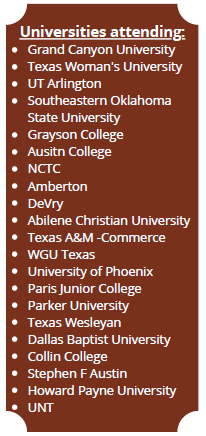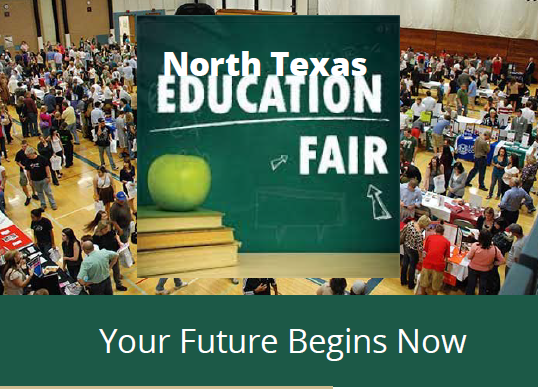 Special thanks to the GHS PTO for organizing and serving a Fall lunch to the high school staff. The decor and yummy food warmed our heart!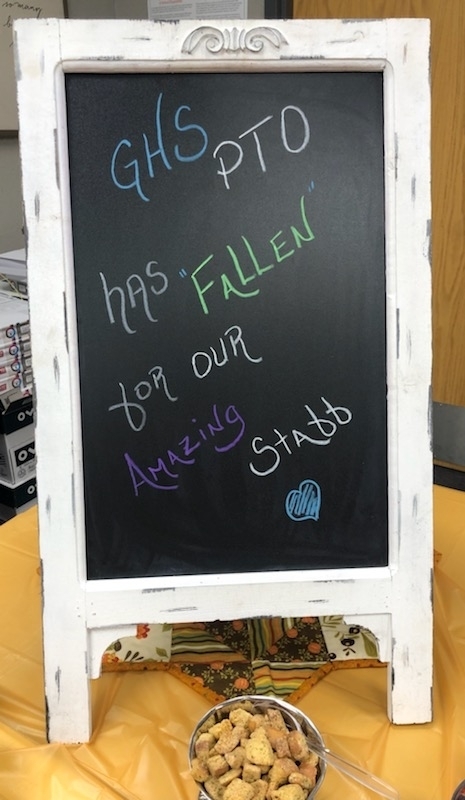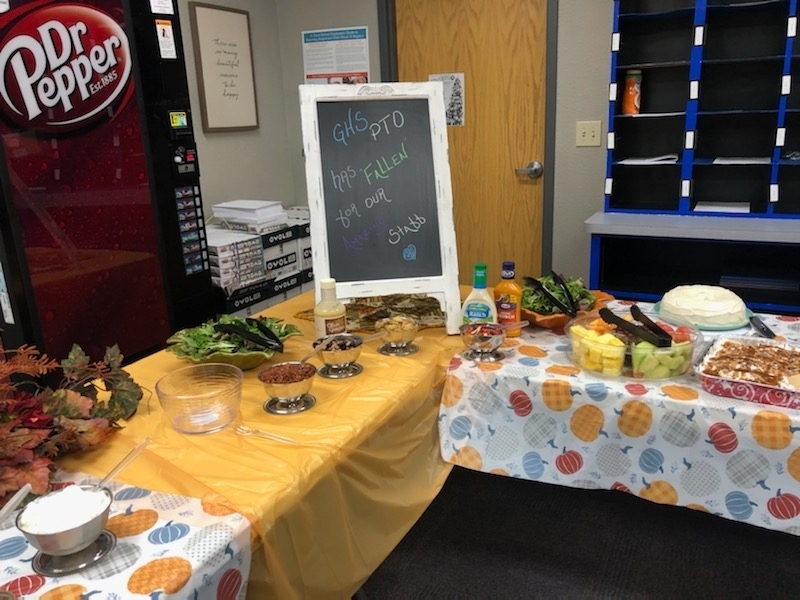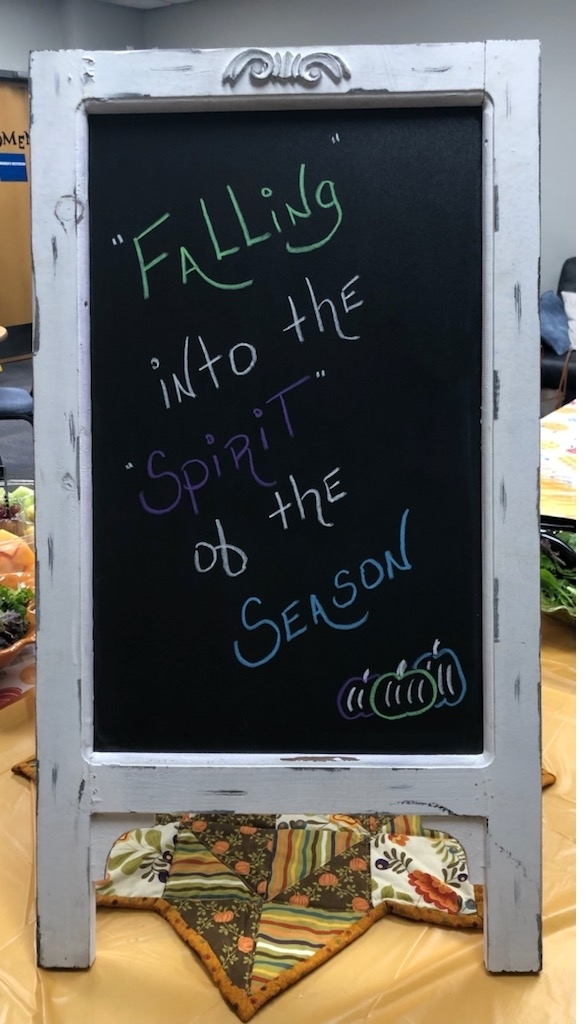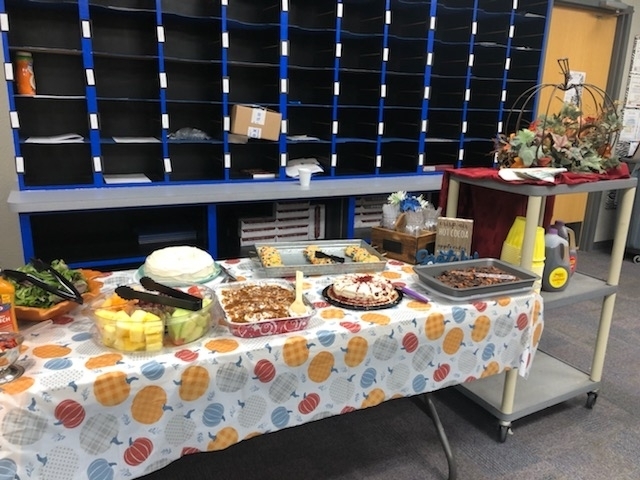 Don't forget - Columbus Day is October 11th. Students and faculty will not be in school. Enjoy the 3 day weekend!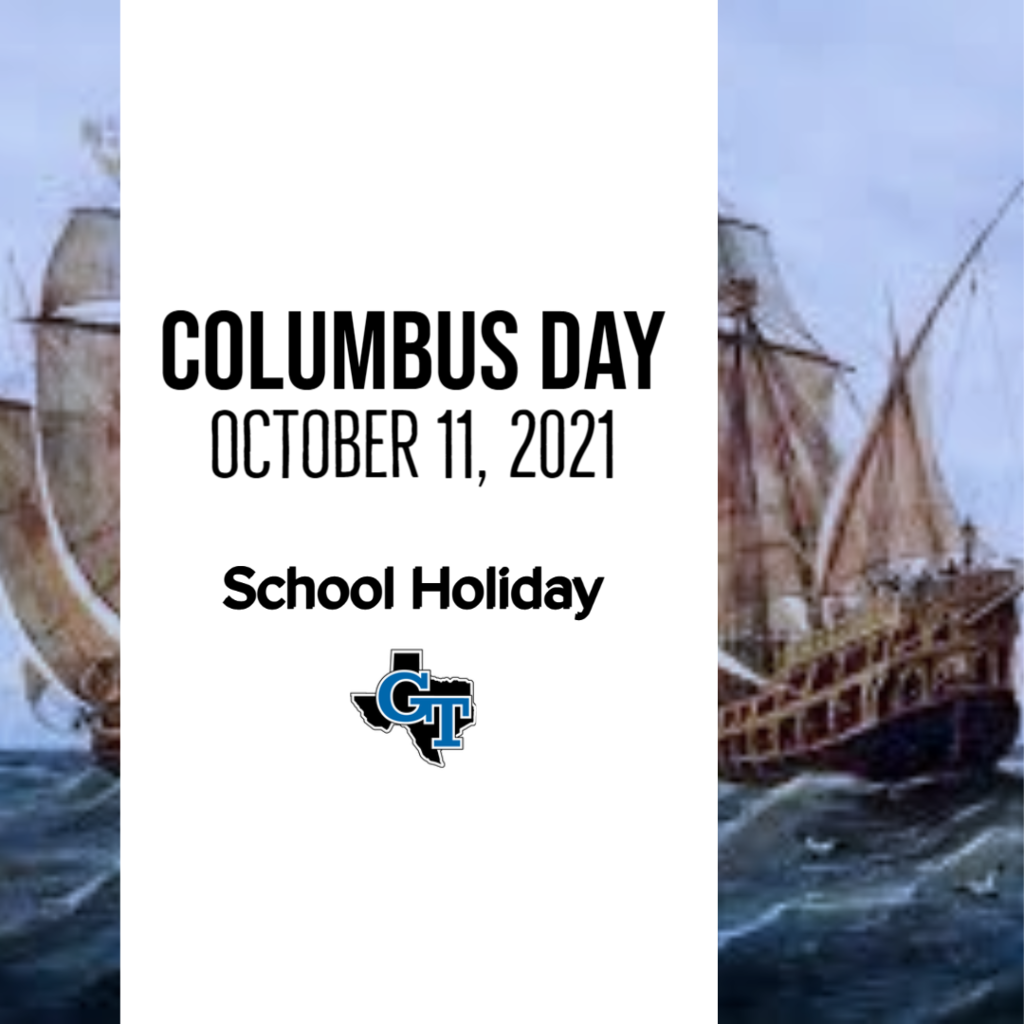 Don't forget to purchase tickets to the GIFT Round Up! The event is onOctober 16th @ 7PM. Only 200 Tickets will be sold! Get your tickets now at guntergift.com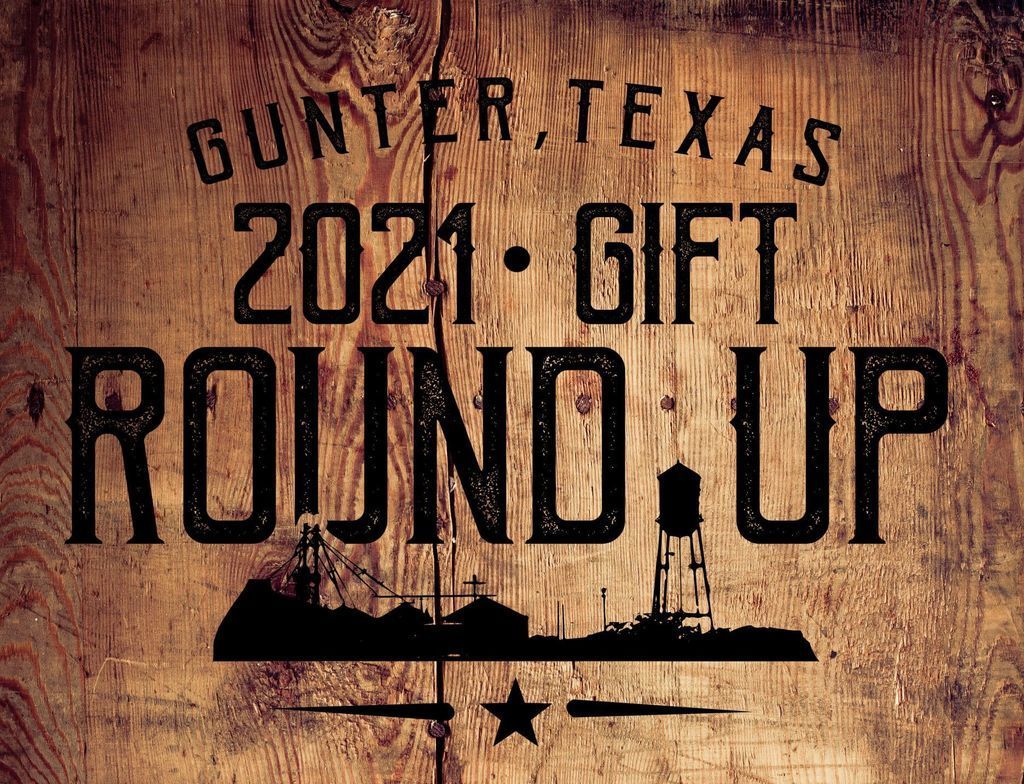 Please see Mr. Waggoner if you need SAT and/or ACT assistance!


Important reminders for the month of October. Please note the Professional Development Day is October 25th. Originally the newsletter had the 24th posted. I apologize for the error.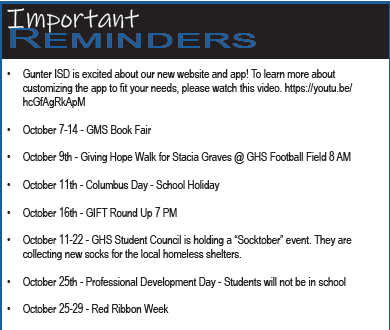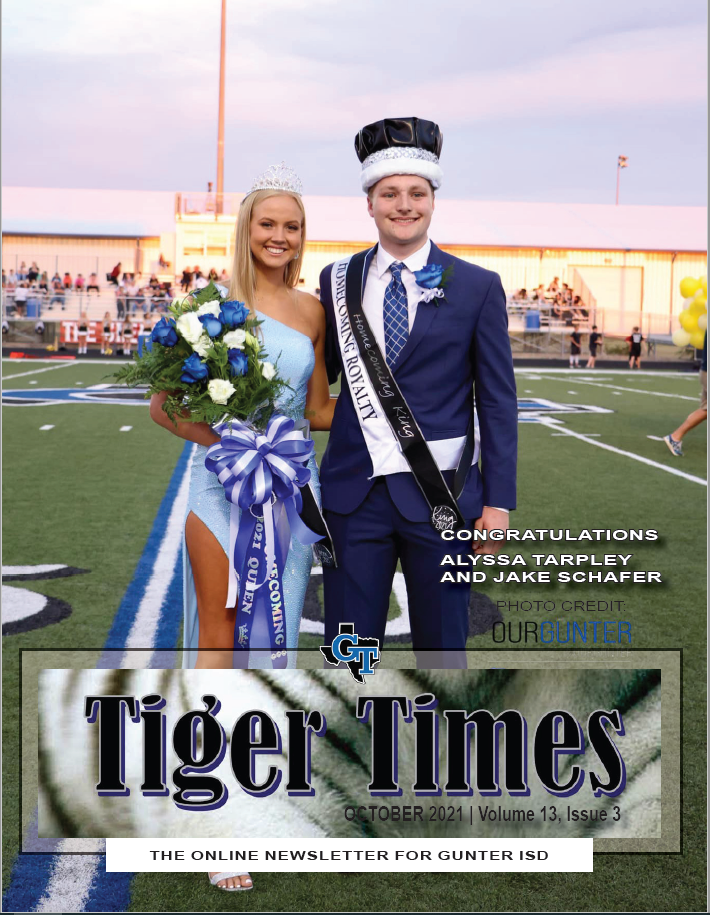 Due to the storms being forecasted for Friday and Saturday night, we are making the following adjustments to the football games for this week. - Varsity will face off against Bells on Thursday, Sept 30th instead of Friday. The game is tentatively set for 6pm - Junior Varsity and Middle School games have been canceled for Thursday night.

Congratulations to the Gunter High School 2021 Homecoming King and Queen….Alyssa Tarpley and Jake Schafer! And congrats to ALL the nominees!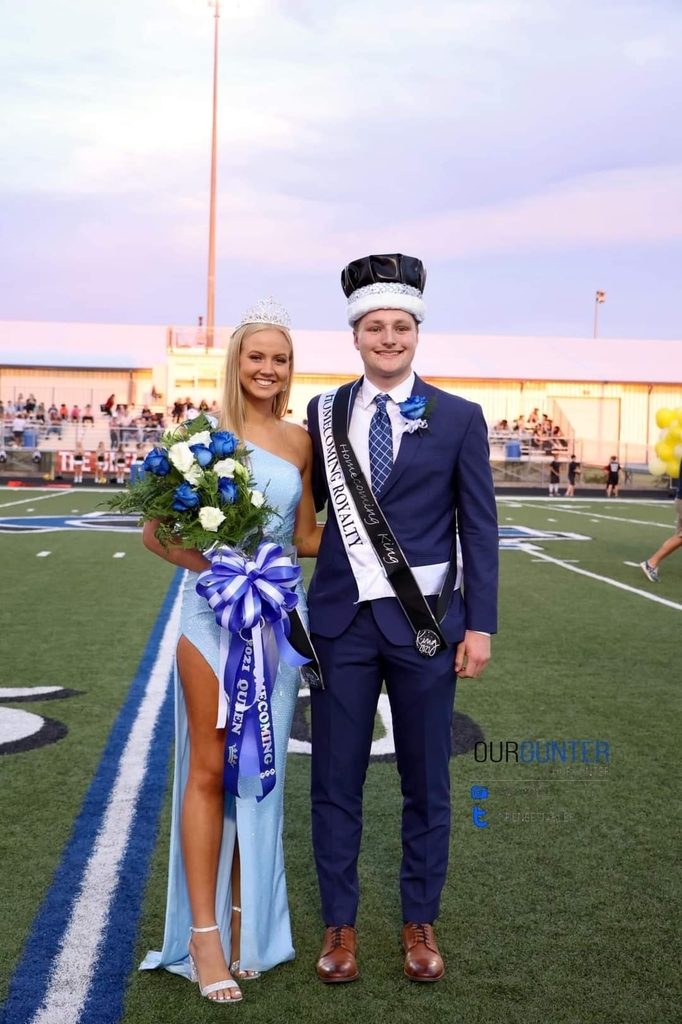 Be there tonight as we crown 2 of these students as the 2021 Homecoming King & Queen. Coronation is at 7 PM on the football field. Photo: OurGunter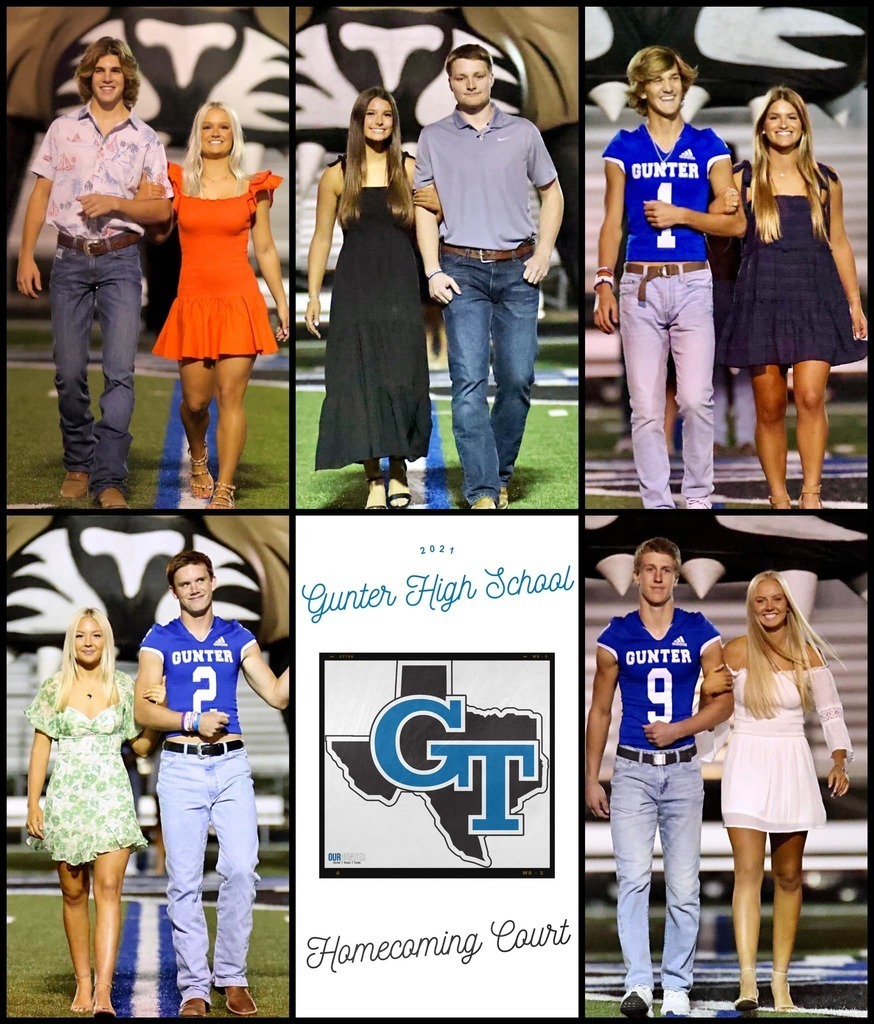 With all the pink we saw today, we can't get the craving for Cotton Candy out of our minds! This is just a small sample of all the pink!! Tomorrow is our final Homecoming day. Don't forget to wear your spirit colors... blue, black and white!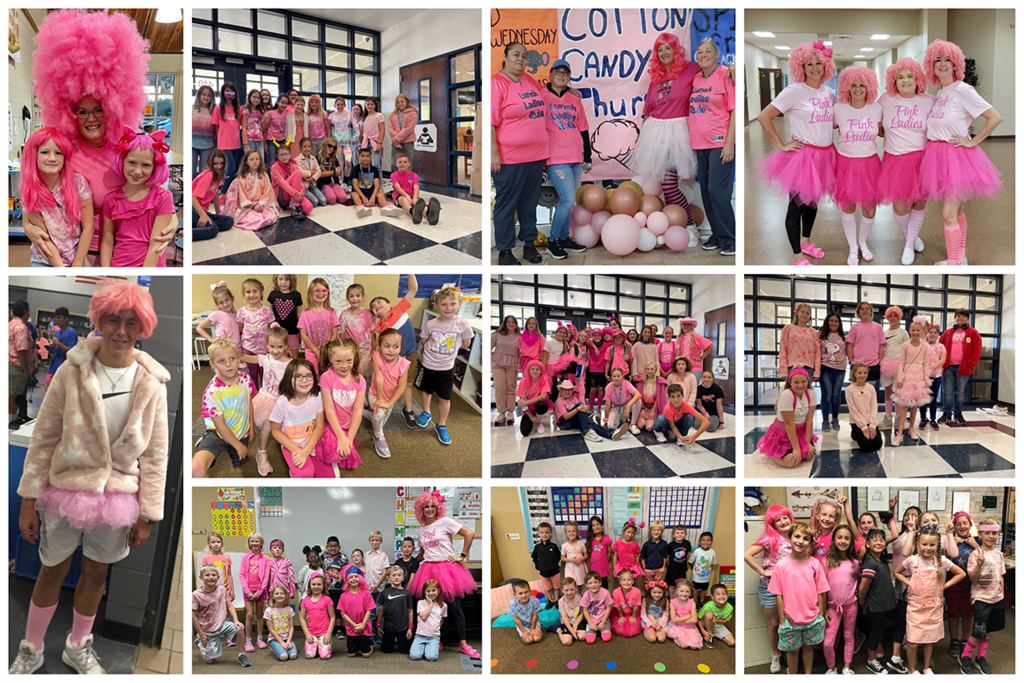 HoCo Schedule UPDATE! Bonfire (for GHS students ONLY) will be THURSDAY night at 9pm!

There is nothing wrong with your eyes... you are not seeing double! Twin Tuesday was a great success today :)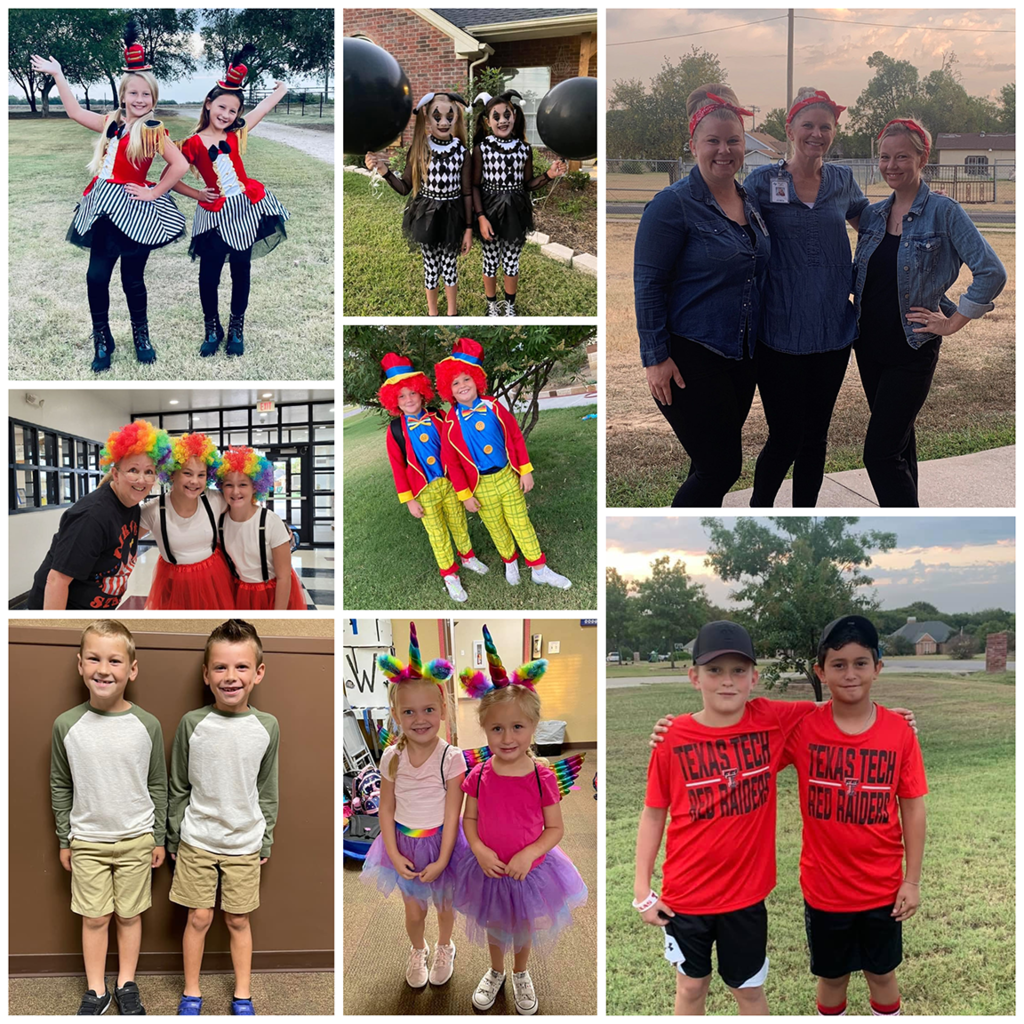 We have no words! The Mime costumes were great for Mime Monday!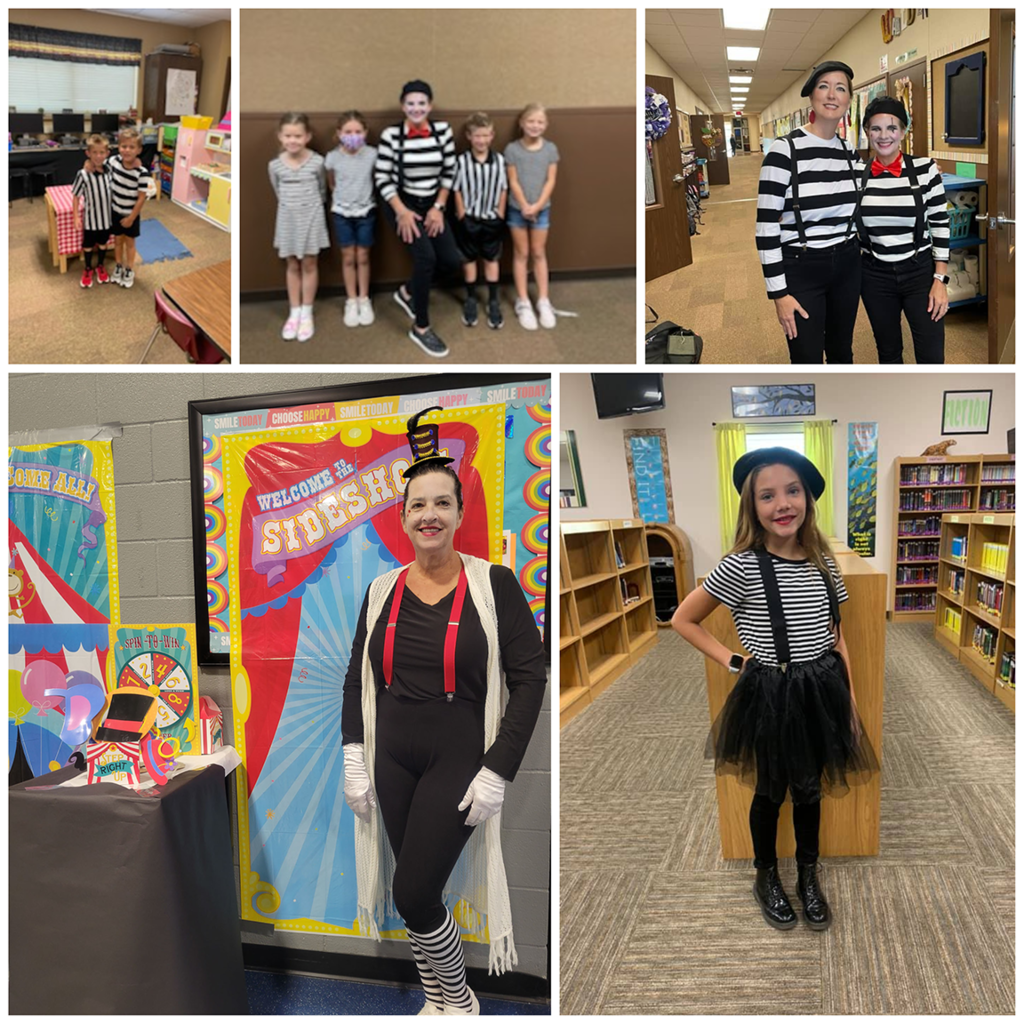 Don't Forget! Early Release Day – September 24th. Students will be released at 1 PM for Homecoming festivities.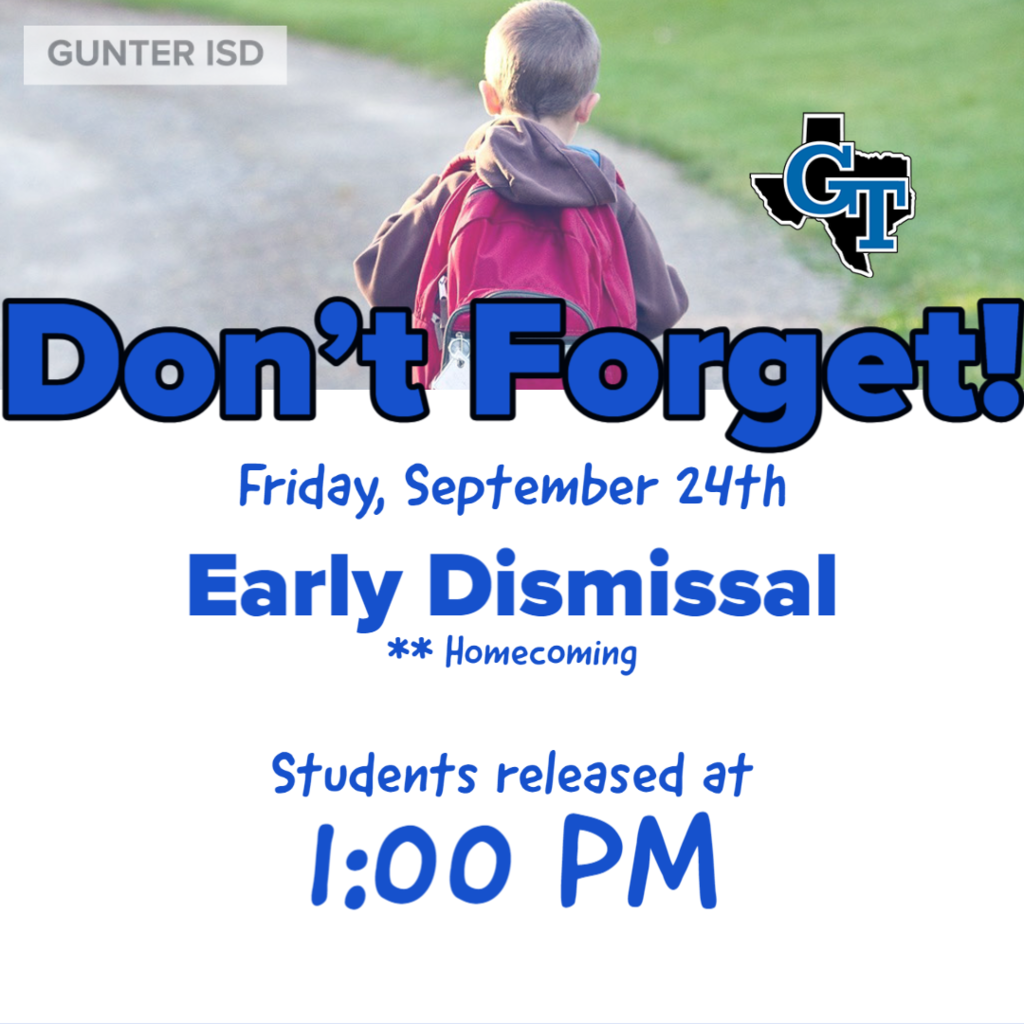 💙🏐 Volleyball Sept 17th | Gunter vs Bonham 🏐💙 The main gym at Bonham has renovations going on. We will be playing our Varsity and JV match at Bonham Junior High. The JV2 game will be across the street from there. The address for the junior high school is: 1201 N. Main - Bonham, TX 75438

🏈🏈JV and MS Football Schedule: Please note that the schedule for the JV games are listed as being away tonight (September 16), but the games are actually at HOME tonight. We apologize for the error on the schedule.

Congratulations to the volleyball team for their win over Leonard last night! 25-8, 25-6, 25-21 Record: 18-5 overall and 2-0 in district Hanna Rubis led with 7 kills Rayanna Mauldin - 5 kills, 11 digs Shae Pruiett - 5 kills, 5 digs Miranda Putnicki - 5 kills Briley Singleton - 13 digs Gunter travels to Bonham on Friday for district play. Gunter will host Prestonwood Christian Academy, #2 in TAPPS, on Saturday for a non-district match.

Gunter High School will offer the PSAT on Wednesday, October 13th at 8:00am. All 10th graders will take the PSAT on the 13th of October. 9th Graders can take the PSAT as a substitute for the Dual Credit TSI exam and as a diagnostic exam to help them prepare for future PSAT/SAT exams. 11th Graders must take the PSAT as a Junior to be considered for the National Merit Scholarship Competition. Seniors do not need to take the PSAT. Please register for the PSAT on or before September 14th, 2021 using this link:
https://forms.gle/QVC81CjPfX6uNiLE8
The fee for 9th and 11th graders will be $17. There is no fee for 10th graders taking the PSAT. Please email
jwaggoner@gunterisd.org
with any questions.