Gunter Tiger Boys Basketball Summer 2023 Calendar:
https://5il.co/1vv06
. This calendar includes practice times for 7th/8th grade boys and high school boys basketball throughout the summer.

GAME 3! BASEBALL NEEDS YOU IN THE STANDS AGAIN(June 2nd @ 7PM) ! Fill the stands and get loud! Here's all the info:
https://gunterisd.org/page/athletics
Location: Denton High School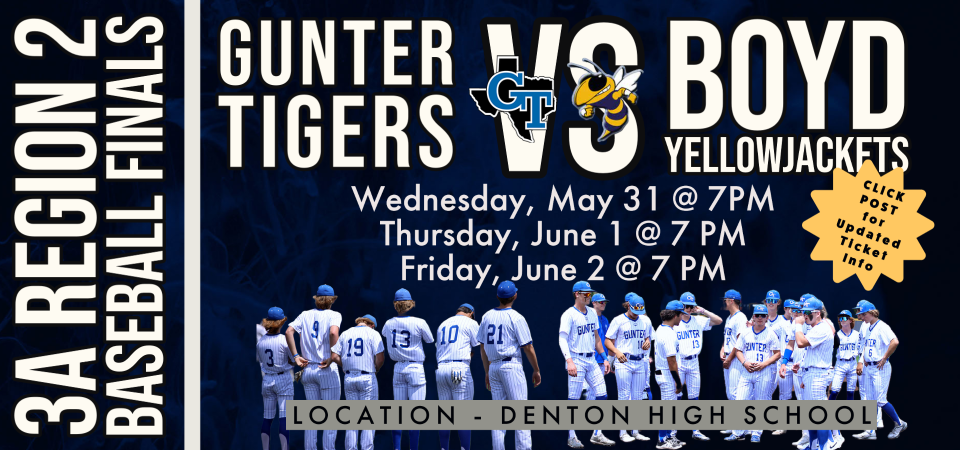 Construction Zone: Fencing has gone up between the middle and high school. Gunter Bond 2022 is in the beginning stages of mobilization for the GMS/GHS construction. For your safety, please do not enter that area. Bond Update Website:
https://www.gisdbondprogress.com/

Heading to the 3A Region 2 Baseball Finals? Tickets are online ONLY. Click below to purchase. See the Gunter ISD site for all the info!
https://gofan.co/app/school/TX12422
- No cash will be accepted

Don't forget about the GMS and GHS Art Show tonight! You will be amazed at the talent we have in our district. The theme is: Time Capsule: Capturing Something to Remember. | Tuesday, May 16, 2023 | 6:30 pm-7:30 pm | GHS Events Center.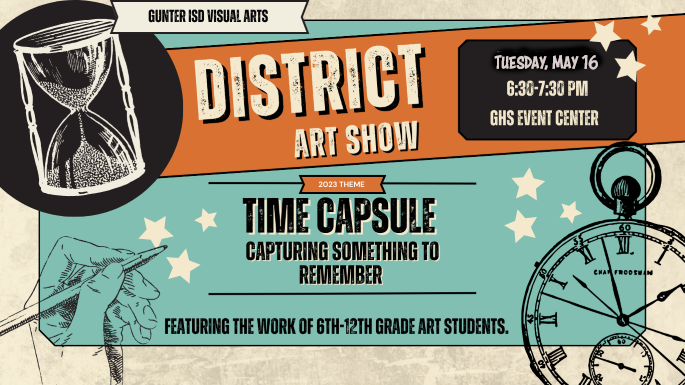 Don't forget! The GMS/GHS Band Concert is tonight (5/11/23). The beginning band will be on stage at 6PM and then the the GMS/GHS/Colorguards will begin their performance at 7PM. Hope to see you there!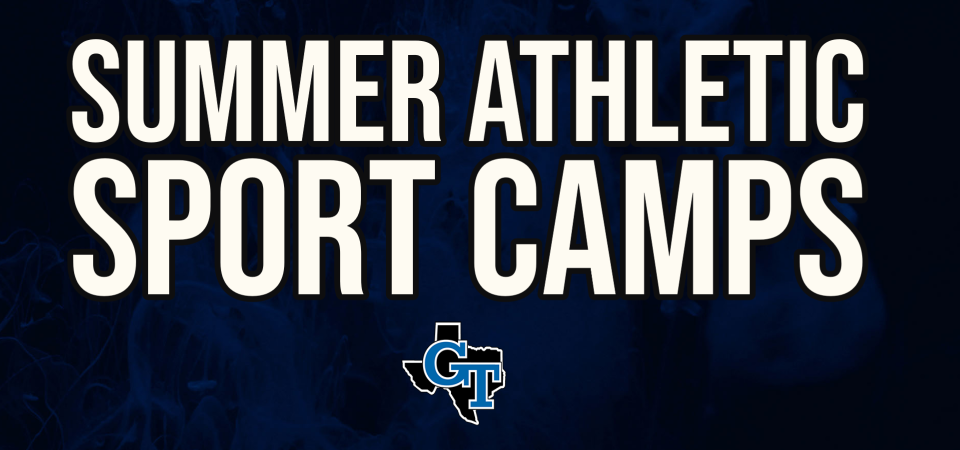 We will be sending our Gunter Tiger Track Team off to the STATE Tournament tomorrow (5/10) at 10AM in front of the high school. You are invited to come and cheer them on as they drive through!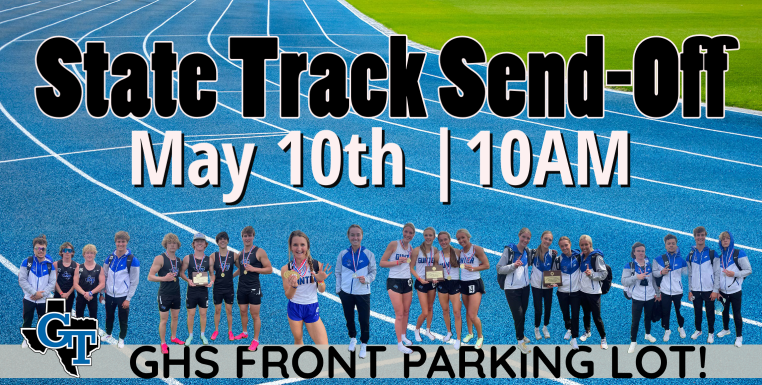 You are invited to attend our NHS Induction Ceremony tonight (May 2nd) at 6:00 PM in the GHS Commons.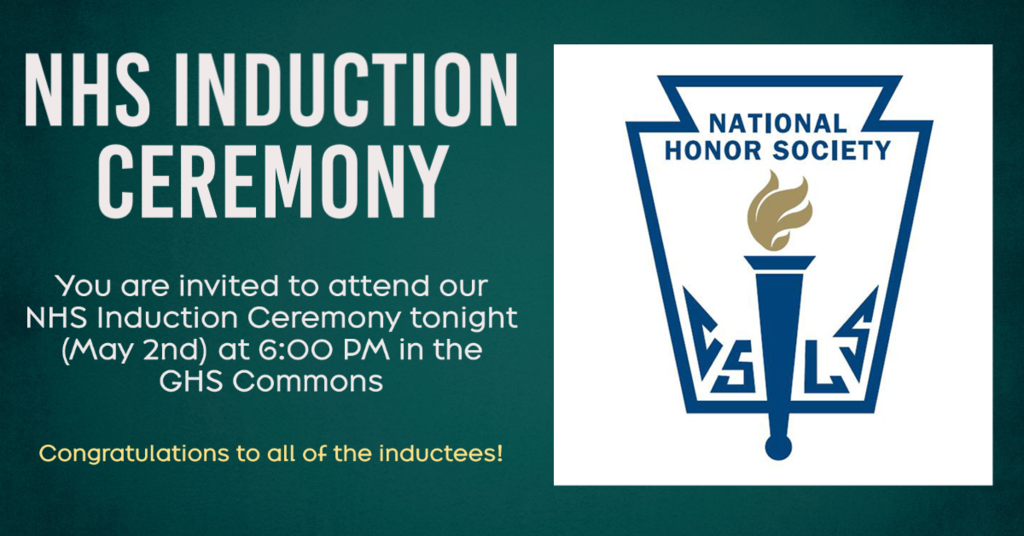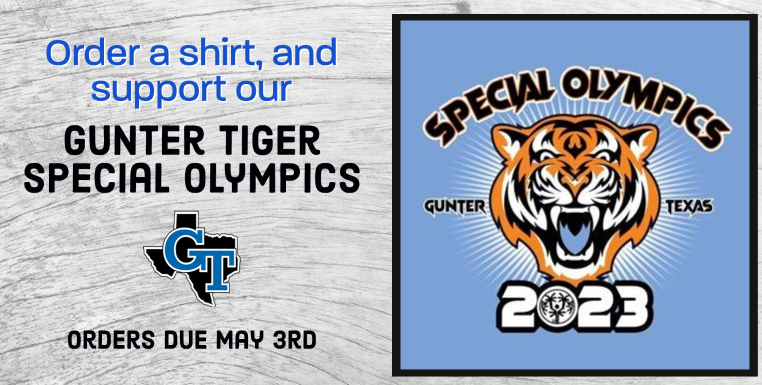 Don't forget that today (May 2nd ) is the last day of early voting. Election day is May the 6th. Click here for voting locations.
https://5il.co/1q810

Seniors - Mark your calendars! Here is a list of all of the important dates you should be aware of. Click here for the PDF version:
https://5il.co/1t9gg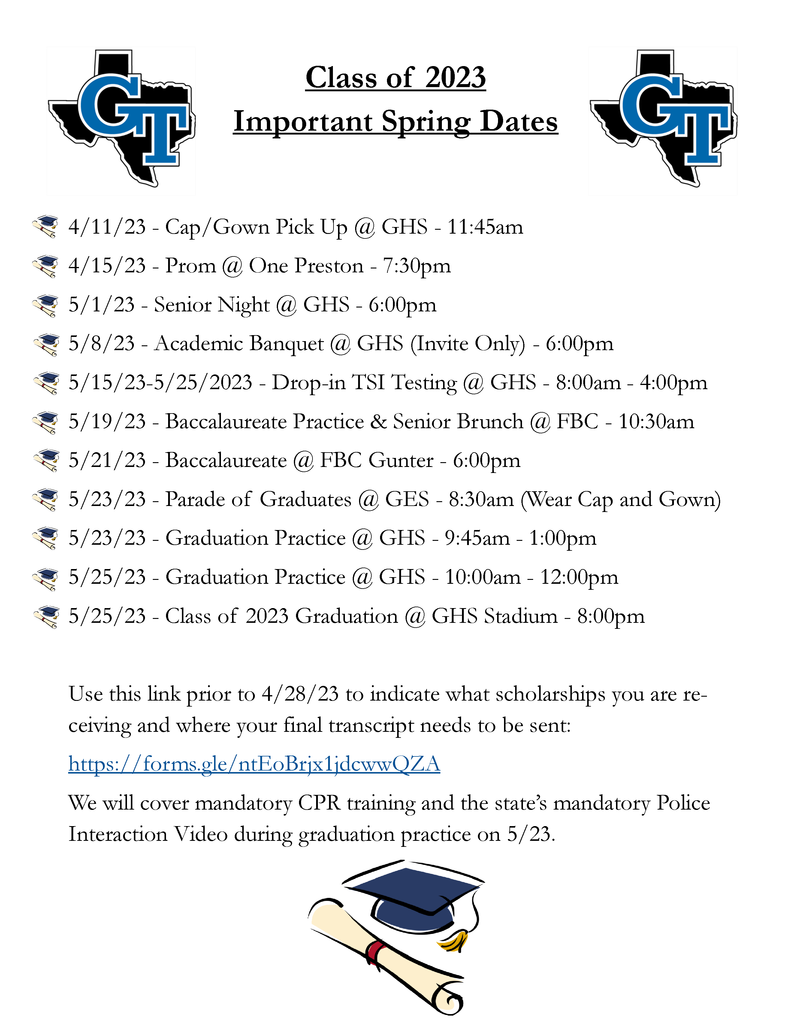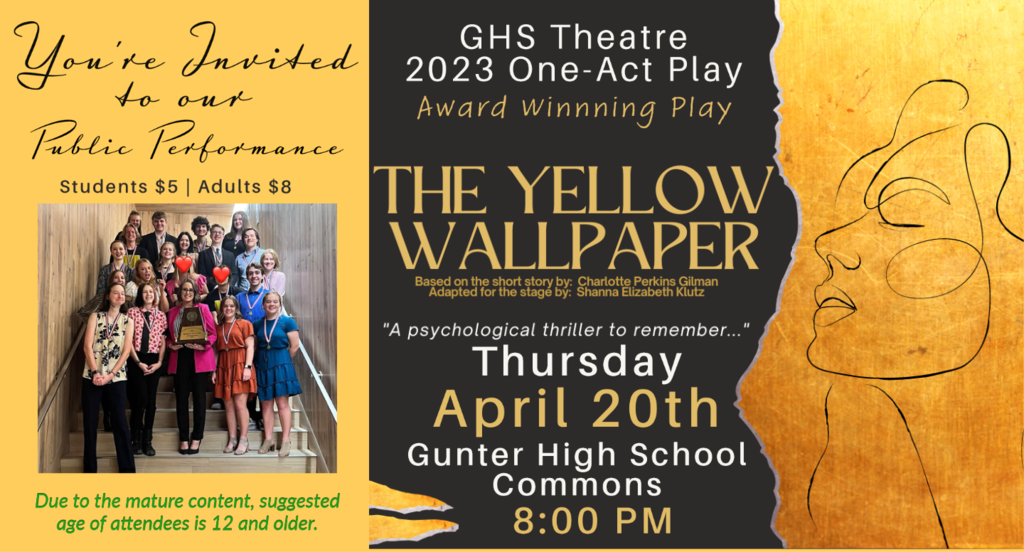 Baseball Changes: March 31st - The varsity and JV games will be flipped today because of an umpire shortage. Varsity plays at 4:30 and then JV will play 15 minutes after.

Lightening delay update: We will be resuming the track meet at about 4:30 PM.

Seniors 2023 LAST CALL - SLIDE SHOW If Mrs. Foster does not have your senior casual and baby picture by this Friday, March 31, it WILL NOT be in the senior slide show. Please do not ask if you have turned it in. If you are unsure, resubmit. Follow instructions below or your pictures will not be used. Make sure you have the subject line of the email as GRADUATION SLIDE SHOW. This will put it in the proper folder. (Mrs. Foster receives so many emails a day, if your email gets lost or goes to spam or if you send it to faculty on gmail, she will not see it.) Name files as Smith, Joe – casual, Smith, Joe – baby. In the subject line of the email write GRADUATION SLIDE SHOW and nothing else. send to
cfoster@gunterisd.org
We are no longer doing the voice recordings, so please do not submit one of those.

Games are still on today (3/24), so get out to the ball fields and support your Tiger players. They love seeing your faces in the stands! Softball @ Home - Varsity Only @ 6 PM (Youth Night activities will begin at 5:15 PM) Baseball - JV @ Bells 4:30 PM - V @ Bells 7 PM