Attention: Wednesday, January 25 ... We have checked the roads and found them to be safe for driving. School at GISD will begin at regular time.

Important Announcement: Gunter High School and Gunter Middle School are presently in a Lockdown DRILL beginning at 10:20 AM on January 23rd. Following this DRILL, we will run a practice evacuation DRILL, and the students will exit the buildings. These are just DRILLS.

January 27th is the last chance for you to order your Gunter Middle School yearbook and/or recognition ad. If you're seeing this right now, and thinking, "I need to do that," stop right now and do it... because you know you'll forget!
www.jostensyearbooks.com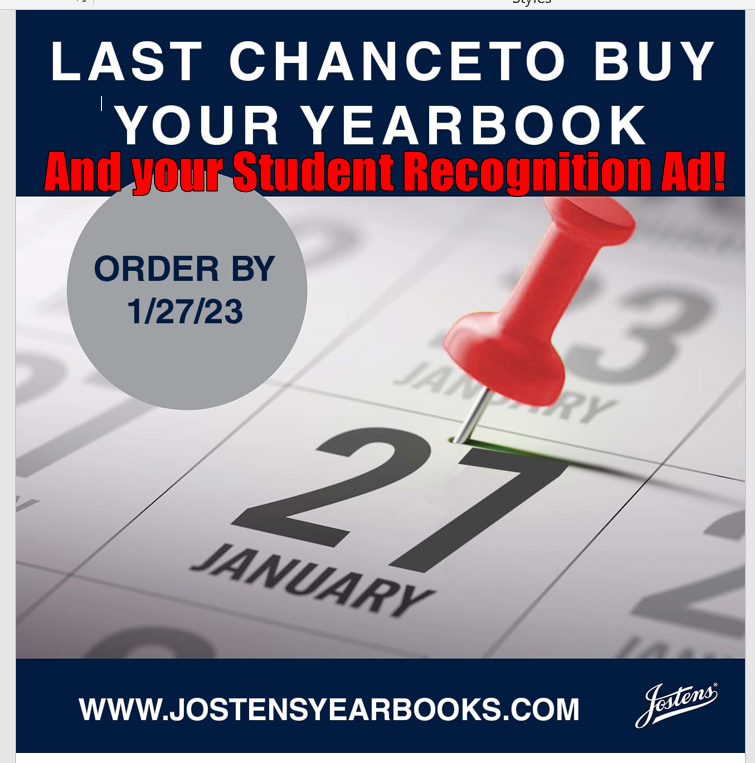 Softball is gearing up for their season! Help them in their fundraising efforts to purchase new equipment and uniforms by going to: guntertees.com and purchasing some GT Softball shirts. Orders must be placed by January 29th. Thanks for your support!


Gunter Football Fans! YOU have an opportunity to share in the STATE experience by purchasing a ring just like the ones our team will be receiving! If you would like to order a ring, come up to the high school this morning (January 6th) at 9AM. The representative will be here to help with sizing and take orders. We don't have a final picture of the ring at the moment as they are putting the finishing touches on the design. Just know that it will be fabulous 🙂 This is not a fundraiser, it is just an opportunity for you to purchase a memento.

Enjoy your New Years celebrations with your family and friends! If you are out and about tonight, please be extra careful on the roads!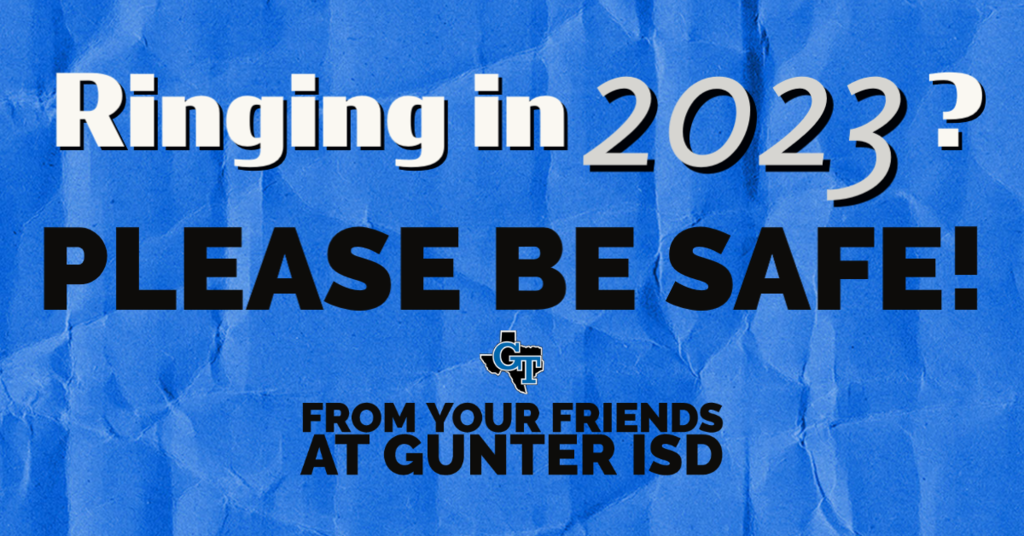 Merry Christmas! ~ from our Tiger family to yours!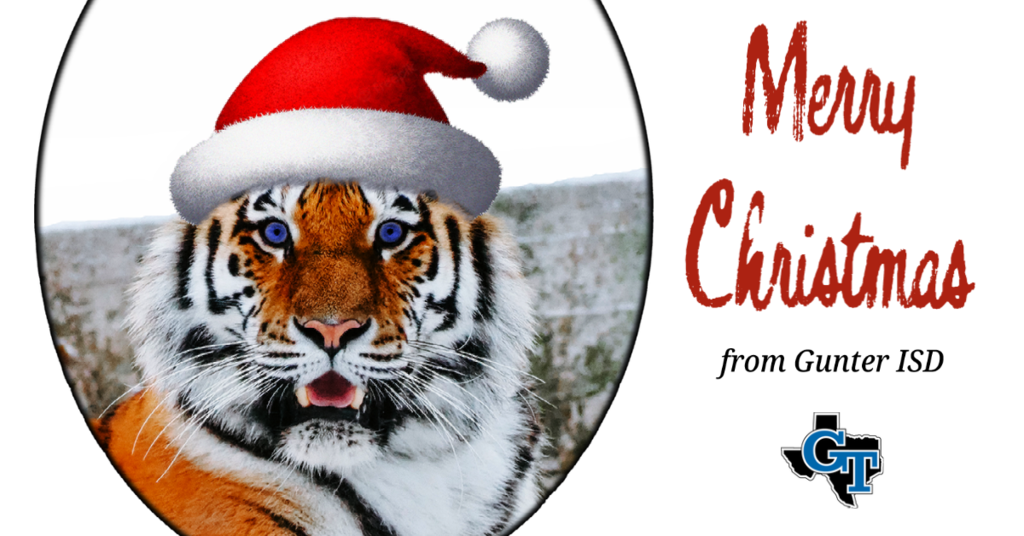 Tiger Family, We wanted to let you know that a Fed Ex truck has hit one of our football buses that was traveling to the football playoff game. EVERY STUDENT IS SAFE, AND NOT HURT. Our administration is working hard to divide the students and place them on the other two buses. Please don't call or text the coaches or administration team. They are putting all efforts into taking care of the students. The charter bus driver is the only person injured in the accident, who we will definitely keep in our prayers. She has been transported to the hospital. Update: All students have been placed on other buses and are on the way to Abilene. The charter bus company will have another bus sent to Abilene to bring the kids home.

Coaches have moved the departure time... So, meet us in the north parking lot with your signs and cheering voices to send the football team off to Abilene at 11:00 AM (Today, December 9th)!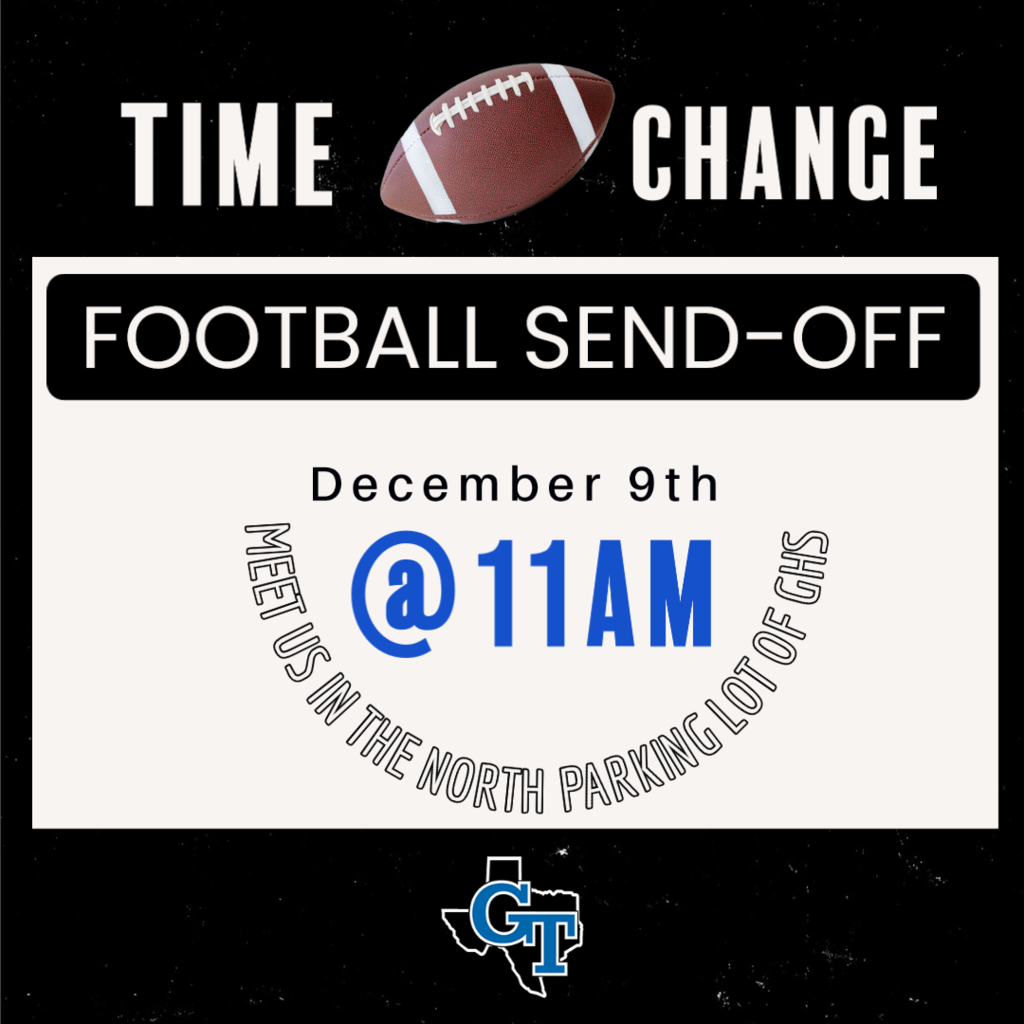 Don't forget that tomorrow, December 9th, Gunter ISD will release early so our teachers, students, and community members can travel to the football playoff game in Abilene. Drive safe! -GES dismisses at 12:05 PM/GMS & GHS dismiss at 12:30 PM. Carline will follow afterward.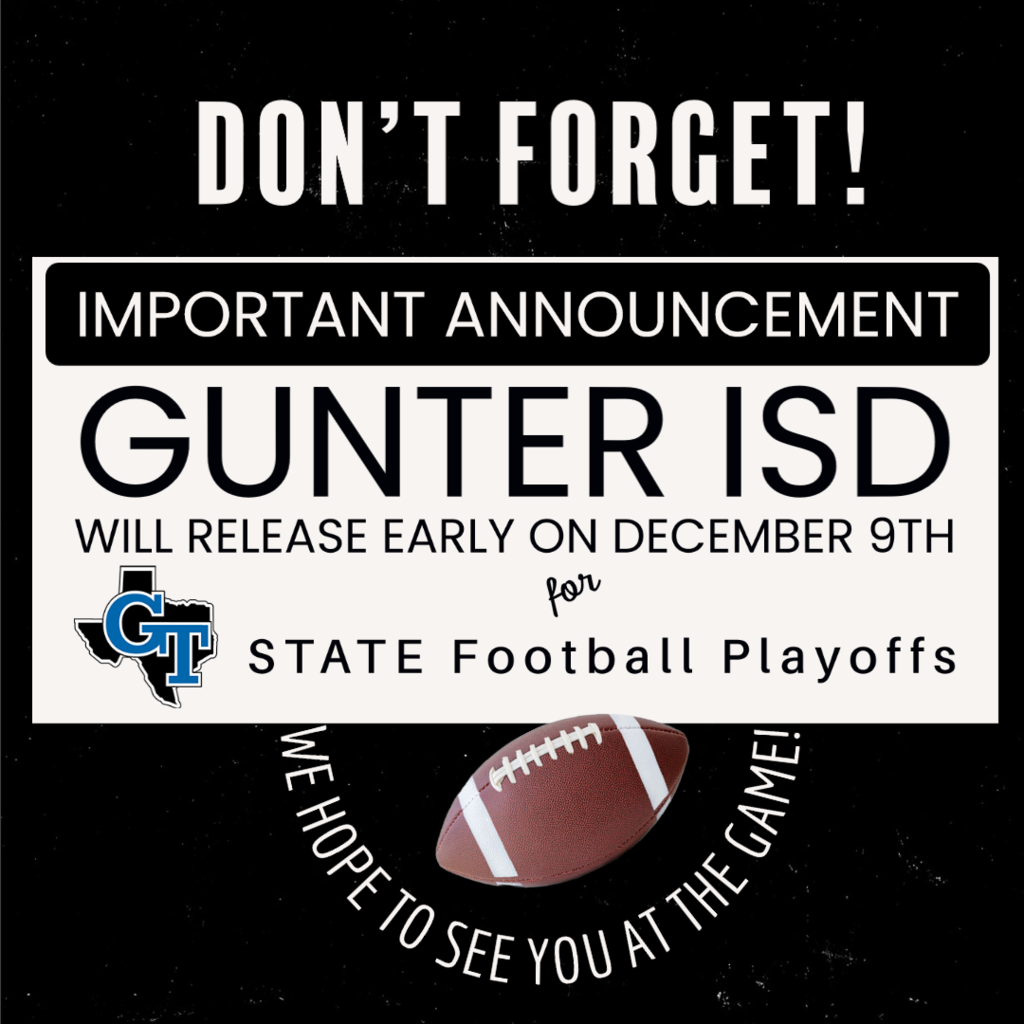 Elementary and Middle School Picture Retake Day will be January 18th, 2023. More information will be distributed as the day gets closer.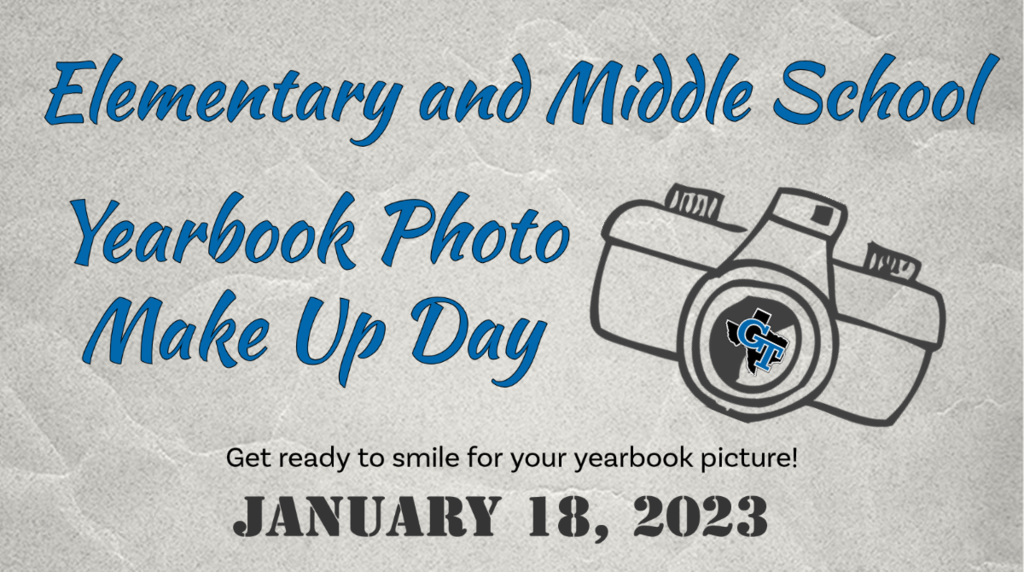 Thank you to all our families that participated in the Annual "Toy Drive". Tomorrow is the final day for drop-off. This effort benefits families in our local community. A number of you seek opportunities to give anonymously. You can always email our Coordinator of Family and Community Services Kristy Colvin
kcolvin@gunterisd.org
if you would like to privately assist a family in need during this holiday season. Thank you for supporting our students and the families in this community as we share in the spirit of giving during this holiday season.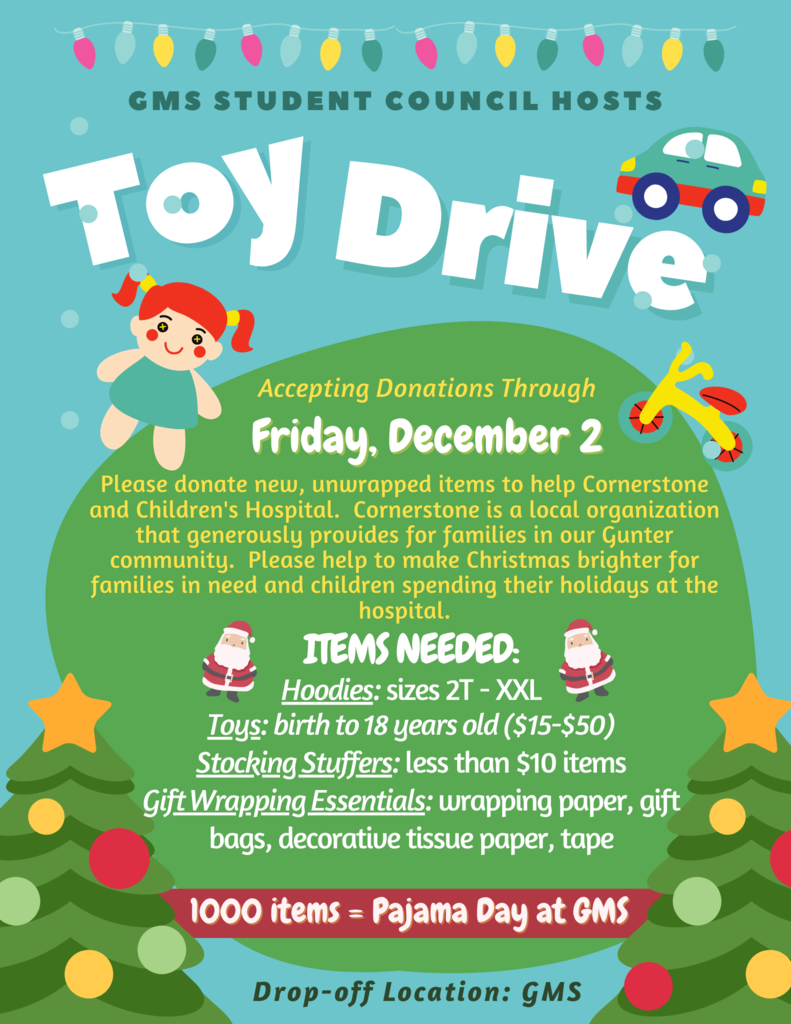 Don't forget! Thanksgiving Holiday Reminder -- Gunter ISD will be closed November 21-25 for Fall Break. Students will not have school during that week. Enjoy this time with your family and friends!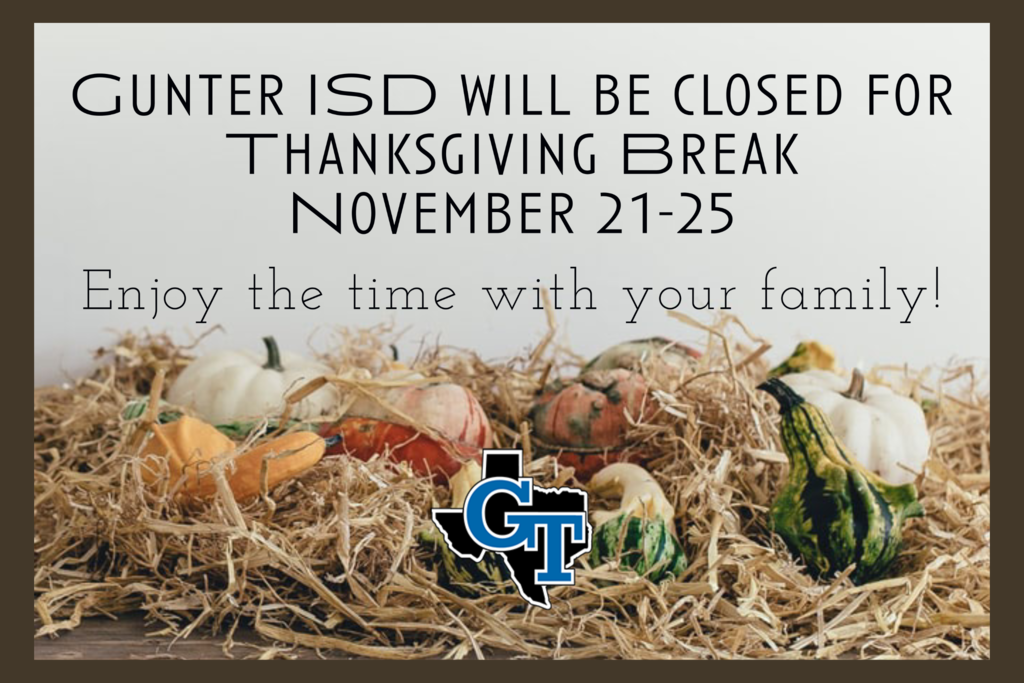 GMS Lunch is only $3! And it's good! Ask the kids!

Parents, I'm sending this on behalf of all the students that "bring" their lunch (they begged me to do this). Tomorrow is our annual Turkey FEAST. Our Food Service Department does it right! ALL THE TRIMMINGS. It's a great time of food, fellowship, family for our staff and students. Send a "Lincoln" ($5) with your student tomorrow if they do not have a lunch account set up. And a reminder - No school Thursday. Go support the Lady Tigers at State!

The Lady Tiger Volleyball team will depart from the band parking lot at 8:30 AM on Thursday, November 17th. Get up early, grab your sign and bring your cheering voice to send them off in Gunter Tiger fashion!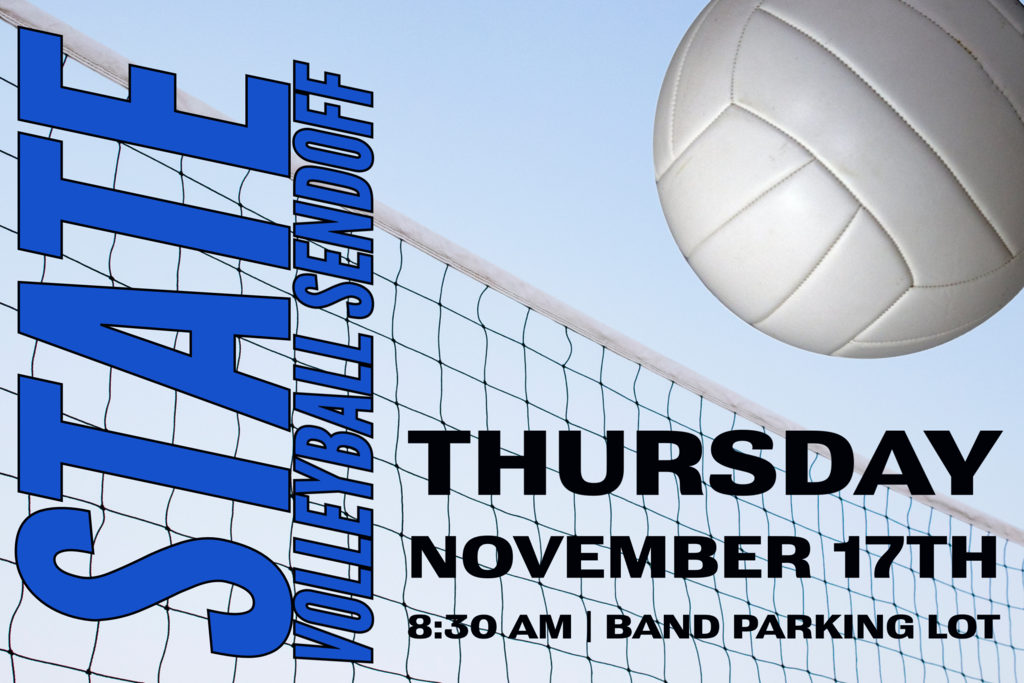 Don't forget Daylight Savings Time Ends on Sunday, November 6th. Turn your clocks back an hour and enjoy an extra hour in your weekend!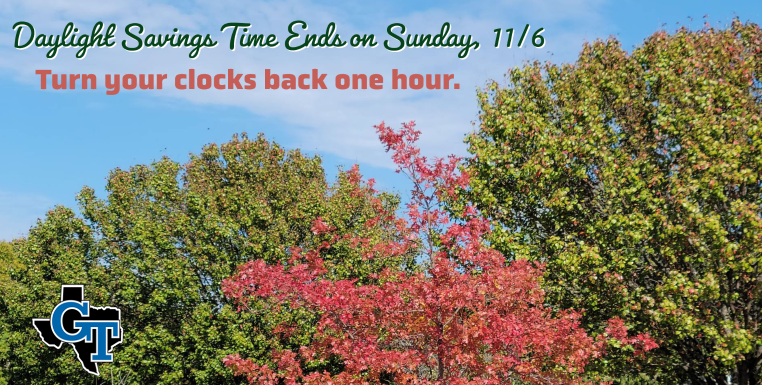 Gunter ISD administrators are keeping a close eye on the weather. If the weather is not safe to send the students and buses out at dismissal time, we will hold the students and the buses until it is safe. If we decide to hold the students and buses at dismissal time, we will send an email via the district communication system as well as post to the website and social media platforms. Safety is our number one concern; given the decision to wait out the storm or send our students and faculty into a dangerous situation, we will always choose the safer alternative.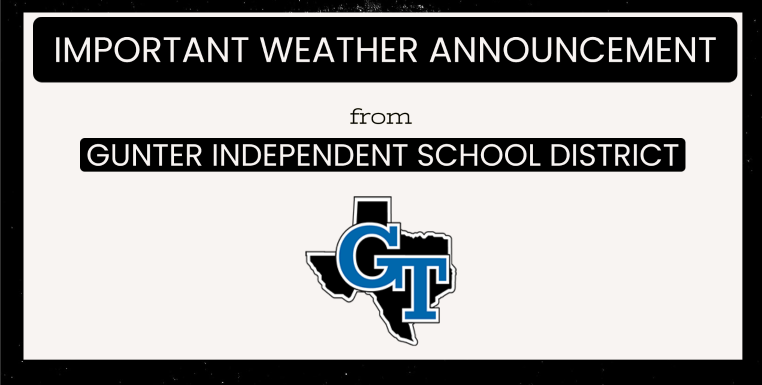 UPDATED EVENT ANNOUNCEMENT: With the football games moving to Wednesday this week, the GMS Pep Rally has also moved to Wednesday. If you are coming, be here tomorrow at 9:30 in the GHS Event Center.