February 22nd is Bus Driver Appreciation Day, and we would like to give a shout out to some of the best drivers in the great state of Texas! They have the responsibility to deliver the most precious cargo our district has; our children.
We couldn't have thought of a better way to show our appreciation than to have the littlest Tigers hand deliver thank you cards to each of our drivers!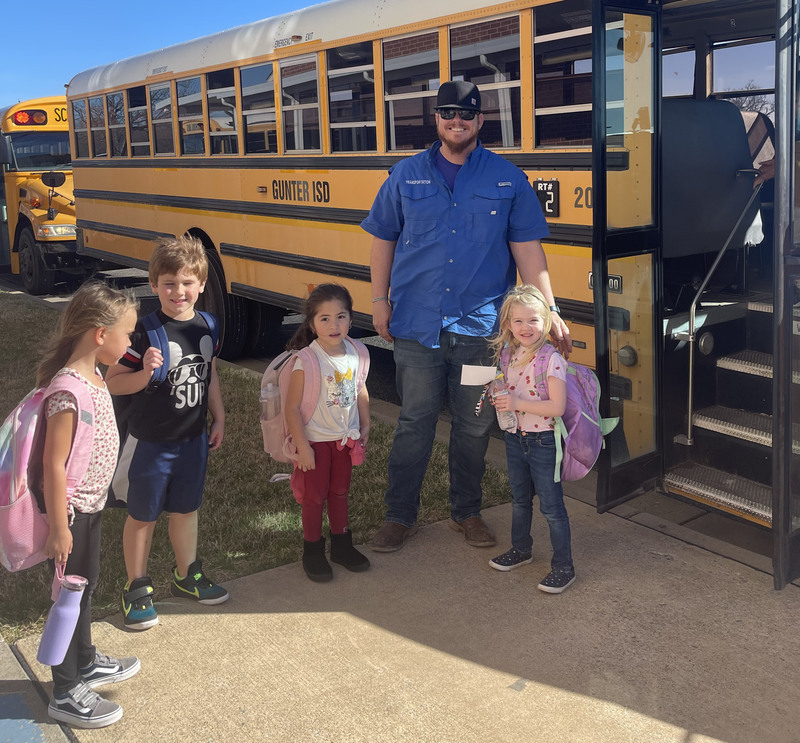 The kids love our drivers because they do much more than just drive; they truly care. Thank you for all you do!
Mark Neely
Mark Williams
Trevor Harden
Nick Lorusso
Ken Thorne
Robby Aultman
Nicole Mann